Hockey: Jacob Panetta Racist Gesture Against Jordan Subban - What Did He Say?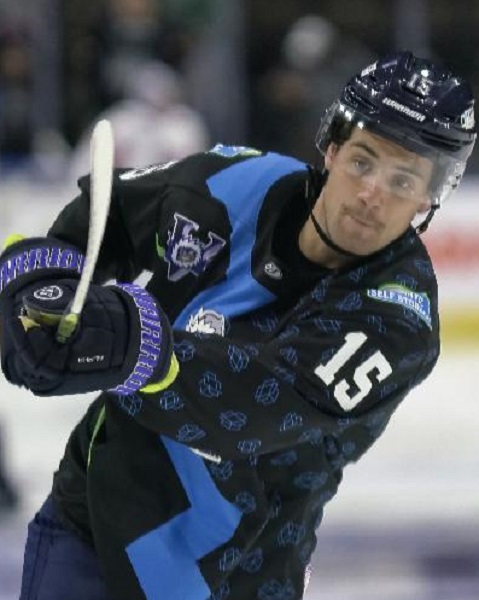 Jacob Panetta allegedly showed a racist gesture towards Jordan Subban during a hockey match.
Jacob Panetta is a professional hockey player who chose to be racist towards his opponent on a Saturday ECHL Match. As a result, he receives criticism for his misbehavior towards an opponent.
He has reportedly deleted his Twitter account, which has made it evident that he was guilty of the act.
Jacob Panetta Racist Gesture Against Jordan Subban During A Hockey Match
Jordan Subban said that Jacob Panetta targeted a racial gesture targeted towards him. The incident was captured on a camera by fans during an ECHL game on Saturday.
Fighting broke out early in the overtime phase of the game between the Icemen and the South Carolina Stingrays. On Twitter, Subban, who claims Jacob Panetta in the back, attacked him when he wanted to set the records straight.
More like @JPanetta12 was too much of a coward to fight me and as soon as I began to turn my back he started making monkey gestures at me so I punched him in the face multiple times and he turtled like the coward he is. There fixed it 👍🏾 https://t.co/JtPqpN9wwE

— Jordan Subban (@jordansubban) January 23, 2022
The player admitted that he punched Jacob after he made monkey gestures. The racist gesture offended him, and the two began to fight.
Nevertheless, the crowd is supporting the victim and criticizing Jacob. They claim that he is old enough to realize his behavior was over the line. Thus, many say that he should be liable for his offensive behavior.
Why Did Jacob Panetta And Jordan Subban Fight?
Jacob Panetta and Jordan Subban started fighting during the ECHL game because the Jacksonville Icemen player showed a racist gesture to his competitor.
The video of them fighting has been viral on Twitter. As a result, the offender has quit social media, which many people call coward, including the victim.
They don't call the east coast league the jungle because my brother and the other black players are the monkeys! Hey @jacobpanetta you shouldn't be so quick delete your Twitter or your Instagram account you will probably be able to play again… that's what history says but things pic.twitter.com/8zOJ9q47pk

— P.K. Subban (@PKSubban1) January 23, 2022
The incident came by right after the suspension of Krystof Hrabik for a similar incident. According to ESPN, Hrabik copied the actions of a monkey in a remark aimed at Imama, who is Black.
Players on the Roadrunners bench saw the insult, and Hrabik was accosted on the ice by Tucson's Travis Barron while a linesman held back Imama during a timeout.
On Jan. 13, the AHL learned about the event and launched an investigation, during which Hrabik was suspended from all team operations.
Controversy of Jacob Panetta Sparked In Social Media
The controversy of Jacob Panetta and Jordan Subban sparked in social media. However, the authorities are yet to comment on the matter.
Besides, it is not the first time Jordan has suffered racism. The Bulldogs were playing the Graz 99ersin 2019 when some supporters in the stadium began making monkey noises towards Subban, which was obvious evidence of bigotry.
The 99ers issued an instant public apology for the incident, stating that the team was very sorry and would do all possible to prevent something like that from happening again.
They added if they were able to discover the perpetrators, they would face an instant and permanent ban.