Arrested: Who Is Ezzat Alameddine? Ay Huncho Wife and Alameddine Crime Family Udpate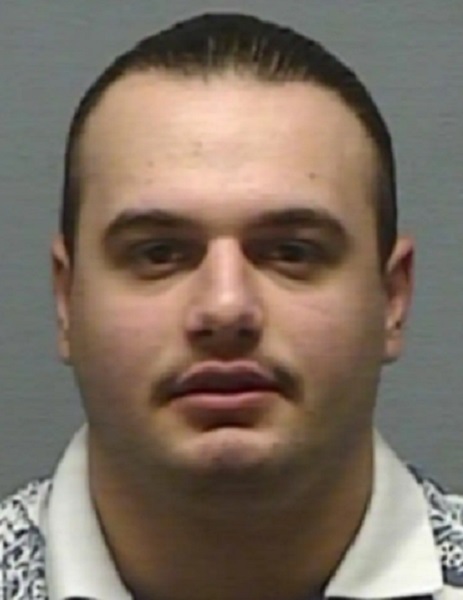 Ezzat Alameddine, the wife of Ay Huncho, has been arrested at their Greystanes home. Her husband has surrendered himself to the police.
Ay Huncho, a Sydney rapper, has been identified as a senior member of the notorious Almmeddine Crime family. Police are still searching for the other member as the artist has handed himself over to the authorities.
Who Is Ezzat Alameddine? Ay Huncho Wife Arrested
Ezzat Alameddine is the wife of Ay Huncho, who has been arrested. Her husband has walked himself to the Parramatta police station alongside his lawyer and a family member.
9News snapped him walking inside the doors of the police station before he was taken into custody. He is one of the people involved in the bloody war between the Alameddine and the Hamze family.
#BREAKING: A senior member of the Alameddine crime gang has handed himself into police, after a warrant was issued for his arrest.

A statewide search remains underway for Masood Zakaria, who is wanted in relation to an alleged conspiracy to murder. @em_partridge #9News pic.twitter.com/VsazQl7sTm

— 9News Sydney (@9NewsSyd) December 16, 2021
Previously, when the police said that he might be planning to flee the nation, his lawyer, Abdul Saddi, said his client would be turning himself over on Thursday. And, he did surrender on Thursday, as claimed by his attorney.
The rapper's name surfaced following a series of police raids to destroy criminal networks in Sydney's southwest, which has lately experienced an increase in violence, including public shootings and homicides.
What Is Ay Huncho Real Name?
Ay Huncho's real name is Ali Younes. He has over one million views which signify that he is a famous artist.
The authorities described him as a person with a Mediterranean/Middle Eastern look and around 180cm tall. They also said he has a large build, brown eyes, black hair, and potentially unshaven beards.
He was accused of recruiting new members in the Alammedine crime network. NSW Police Assistant Commissioner Stuart Smith said that he is the lieutenant of the crime group and is directing them.
Nine News was there as alleged senior Alameddine member Ali Younes aka rapper Ay Huncho handed himself into police. His lawyer says he was not on the run and had arranged to meet police at Parramatta this morning. https://t.co/a8HEK6fXpW

— Emma Partridge (@em_partridge) December 16, 2021
The man police were searching for, along with the rapper, is Masood Zakaria. Police have alleged him of involving in a conspiracy to murder rival gang member Ibrahem Hamzy at North Sydney in August. However, his search remains underway.
Ay Huncho Alleged Links To Alameddine Crime Family
Ay Huncho has been accused of having links to the Alameddine crime family. Moreover, after following the allegations that he was planning to run away, he has turned himself in.
The authorities are yet to provide further details about the case. As a result, we are not aware of what charges he will be facing.