Who Are Earl Woods And Kultida Woods? Meet The Parents Of American Golfer Tiger Woods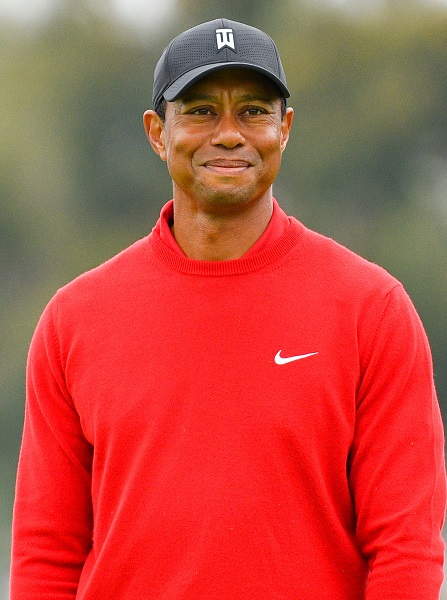 Tiger Woods' parents played a very significant role in starting his golf career.
An American golfer, Woods, gave an exclusive interview where he mentioned his professional golf career. He mentioned not being full-time ever again.
A successful golf player did suffer from a tragic accident previously that changed his whole life. The interview was quite emotional and heart-touching as he started talking about his story.
It is of no surprise that people have taken an interest in the athlete. In here, let's meet up with the great parents of notable golf player.
Tiger Woods Parents: Who Are Earl Woods And Kultida Woods?
Tiger is an American Golfer who has had several wins in his professional career. People have known him for his remarkable achievements and awards.
However, the successful career of the golfer all started with his parents. He was born to his father Earl and his mother, Kultida.
Both Earl and Kultida have been great motivations and influential factors for Tiger in his golf career. Taking a look at his dad, he has served in the U.S Army back in his days.
From an early age, the professional golfer got introduced to it by his father. He also helped him with guidance.
He has passed away, giving his son an unforgettable memory of his. Looking into his mother, she has always been there for him and supported him behind the back.
Tiger Woods spoke for the first time on Tuesday since his February car crash. pic.twitter.com/nes8wEA1Gk

— TSN (@TSN_Sports) November 30, 2021
Tiger Woods Age And Origin Explored
In 2021, Tiger has reached 45 years of age, and soon he will be in his 46 on 30 December when he has his birthday.
As fascinating as his life story is, he has also got quite interesting origin history. His father is of African American descendent with a possible mix of European, Chinese, and Native American.
As for his mother, she was originally from Thailand. Moreover, she has got a mixed ancestry of Thai, Dutch and Chinese.
Considering that, Tiger is of mixed ethnicity of Asian, Black, Caucasian, and American Indian. The golfer prefers to mention it as Cablinasian, the abbreviation meaning of his ethnicity.
"As far as playing at the @PGATOUR level, I don't know when that's going to happen… I'm able to participate in the sport of golf. To what level, I do not know yet." @TigerWoods talked to the media about his future in golf at the Hero World Challenge 🐅pic.twitter.com/mrgratcySV

— GolfBet (@GolfBet) November 30, 2021
Tiger Woods Net Worth Discovered
Tiger is a renowned American golfer with loads of achievements. However, getting into a car accident had him badly injured.
It was serious enough for him to pause his golf career and take therapy. Although the player has decided to return to his professional career, but, not a full-timer.
All things aside, Tiger did make a fortune from his career accomplishments. As per Celebrity Net Worth, his expected net worth in 2021 is around $800 million.