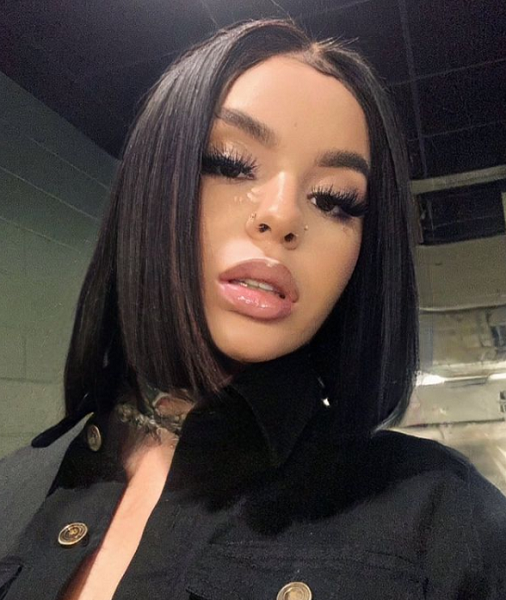 What Is Lonebrain Death Cause? Fans are shocked to hear about the singer's untimely death. Here is what we know about her death so far.
Lonebrain, aka Emani Johnson, was an American R&B and soul singer. She was a rap recording artist and a dancer professionally known as Emani 22. She uses music and art as a way to communicate her experiences with the fans. Before her death, she produced music with Hitway Recordings, Los Angels.
Emani 22 has worked with Trippie Redd on his mixtape, A Love Letter to You 4, where she contributed harmonies and interludes. She also released an EP called The Color Red. She had released several songs including, Close, Feelings, Inside, No Love, Dripomatic, Won't Wait, Heartbreak Hotel, Body Talk, among others.
Was Emani 22 In Hit And Run Accident?
Some reports have revealed that she was struck by a hit-and-run driver while standing next to her friend's vehicle on Saturday. After the car hit her, the driver quickly left the scene while Emani was stranded unconscious on the floor.
However, it has not been confirmed if Emani Johnson's cause of death is a hit-and-run accident. Emani's body was taken for an autopsy, which will further reveal the details related to her death.
Rest In Peace emani22 pic.twitter.com/z7YXmdC52v

— Very rare (@veryrare_ns) October 12, 2021
Many of her fans and followers have commented RIP on her latest Instagram post. People have also taken Twitter to express their deepest condolences to her family. Her fans also talked about how beautiful of a person she was, as she had a great soul and heart.
Who Is Emani 22 Boyfriend?
Emani has been linked to American rapper Trippie Redd several times. Trippie and Emani have worked together on many songs, and she even contributed interludes and harmonies to his mixtape.
However, it does not seem like Trippie and Emani dated, as he is currently dating Artist Skye Morales.
Lonebrain's Age Details Revealed
Emani Johnson was born on December 27, 1998, and her age was 22 years during the time of her death.
The singer was born and raised in Lancaster, California, USA. Further details about Lonebrain's family and personal life are currently private.
Is She On Instagram?
She was active on Instagram under the username @lonebrain.
Emani has more than 143k subscribers and 79 posts on the social media platform. She often shared pictures and videos related to her music and modeling career.
According to her Instagram bio, her new single "CLOSE" is out.