Comedian Hannah Gadsby and Dave Chappelle Drama, Is She Transgender?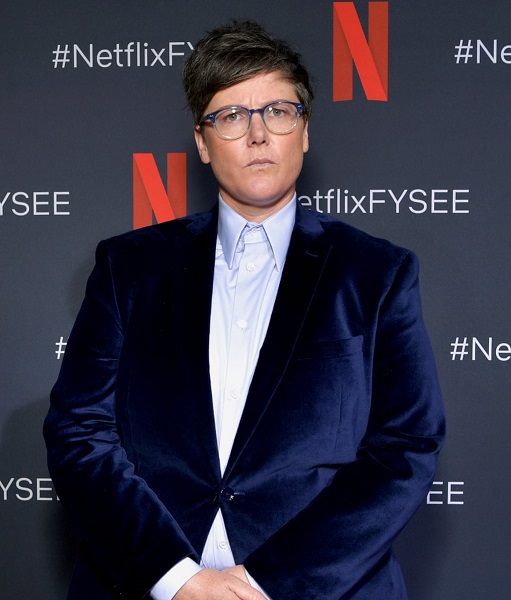 Is Hannah Gadsby Transgender? She is making headlines after criticizing Dave Chappelle and his Netflix special. Stay with the article to find out more about Hannah.
Gadsby is an Australian comedian, TV presenter, actress, and writer, who rose to fame after winning the national final of Raw Comedy in 2006. Her Netflix special, Nanette, exposed her to an international audience in 2018. She received a Peabody Award and a Primetime Emmy Award for Outstanding Writing for a Variety Special for it.
Hannah began touring internationally in 2019 with her show, Douglas, and the special was released on Netflix in 2020. Her comedy genre includes wit, deadpan, humor, observational comedy, and dark humor. She talks about different subjects such as art history, homosexuality, homophobia, dysfunctional family, trauma, ADHD, mental illness, and autism.
Is Hannah Gadsby Transgender Or Gay?
David Chappelle recently addressed the Netflix controversy by Mocking the Transgender community and Hannah Gadsby, reports The Daily Beast.
With Dave Chappelle referencing Hannah Gadsby in his latest rant against "the trans community," you have to wonder: does he know what a transgender person is?

— Mey Rude (@meyrude) October 25, 2021
Gadsby is not Transgender, but she is a member of the LGBTIQ+ community. She is openly lesbian and often includes lesbian and gay content and her sexuality in her stand-up routines. Many people wonder if she is a man or woman, but she is a woman and goes with the pronouns she/her.
Who Is Hannah Gadsby Partner Or Wife?
Hannah got married to her long-time partner Jenney Shamash in January 2021. Jenney currently works as a producer.
She introduced her wife to the fans through social media in April 2021. In the post, she revealed that Shamash is a producer extraordinaire and that she is very talented at reciting facts, reports Pedestrian.
Hannah Gadsby Age And Wiki Details
Gadsby's current age is 43 years, as she was born on January 12, 1978.
She was born and raised in Smithton, a small town on the northwest coast of Tasmania, Australia. Hannah was born into a big family and is the youngest of five children.
The comedian is on Wikipedia, where one can read about her career and Wiki details.
From 1990 to 1995, Hannah attended Smithton High School and then moved to Launceston College in year 12. She started her tertiary studies at the University of Tasmania, Hobart, but later transferred to Australian National University and graduated with a Bachelor's degree in Art History and Curatorship in 2003.
As per Celebrity Net Worth, Hannah Gadsby's net worth is $1 million.