Are Gunna And Chloe Bailey Cousins? Rumors After Caught Holding Hands, Are They Dating?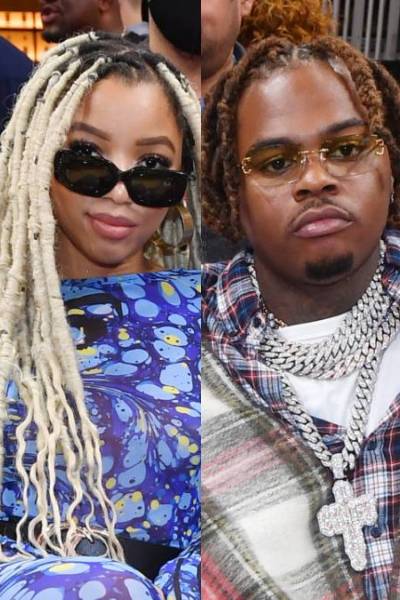 Are Gunna and Chloe Bailey cousins? They have been spotted holding hands in a recent Hawks game. Find out all the details here.
Gunna recently attended the Atlanta Hawks game with singer Chloe Bailey. They were holding hands while returning back from the game. However, one of the most searched questions about them is if they are cousins.
They walked out together from the venue swiftly holding hands. Meanwhile, their security guards attempted to hold off the crowd of fans looking forward to selfies and autographs. As the video came online many assumptions about them started popping up on Twitter. Some shipped them together while the rest of them shared their thoughts of them just being friendly.
Nevertheless, they reunited on the Hawks game in 2022 while the camera caught them getting cozy.
Are Gunna And Chloe Bailey Cousins?
Gunna and Chloe Bailey have been making headlines with the rumors of dating each other. But the interesting part as per the loud whispers across the social media platform is they might be cousins. However, nothing has been confirmed yet from the concerned celebrities.
The rumors of them possibly dating first started in October 2021. But the rapper shut the speculations down saying they are not dating. He gave the official statement during American Music Awards in Los Angeles.
He further said it was like a date as they caught up a vibe, but they are just friends. Later on, they were spotted sitting together at a courtside. It was a month later Gunna shared an Instagram picture of Chloe's performance at the MTV Video Music Awards.
Y'all ready for the Gunna and Chloe Bailey collab on Drip Season 4? 🐍🐍 pic.twitter.com/bxlxietSl7

— XXL Magazine (@XXL) January 5, 2022
In the meantime, many Bailey's fans showed their dissatisfaction on Twitter about the rumored couple. Followingly, the rapper also once confirmed that he and Bailey hit up the studio together. They teased their fans that they will be seeing each other more often.
Additionally, he also revealed that they have recorded a song together which she might use on her next album or he can use it too. Though Gunna and Chloe are teasing their fans with small hints here and there, they have not officially stated anything about their dating.
Gunna and Chloe Bailey Dating Rumors After Holding Hands
Gunna and Chloe Bailey are all over the headlines after they were caught holding hands during a recent Hawks game. They are rumored to be dating each other.
They were sitting next to each other while drinking Dasani water at the Atlanta Hawks home opener at a baffling point. This brought chaos on the Internet with different speculations on Twitter.
Cousins! Despite previously playing the "Just Friends" card, Gunna and Chloe Bailey were spotted exiting a Laker game hand in hand recently! Do friends hold hands? 🤔 pic.twitter.com/OT3egSFJgp

— NOIR ONLINE (@noironlineorg_) January 5, 2022
The social media flooded with tweets and retweets with their own suspicions and speculations. Meanwhile, some also shared a video clip of them getting cozy with each other.
Chloe Bailey Height And Boyfriend Details
As per the records, Chloe Bailey's height stands at is 5 feet 5 inches tall (1.65 meters). At the present moment, she is in the headlines with the circulation of rumors of dating, Gunna as her boyfriend.
However, during an Instagram Live, she mentioned that she is single right now.
Her fans believe she is currently not seeing anyone. Followingly, her social media handles to hint at the same things. This is not the first time the sparks of her dating rumors have occurred on the Internet.