Deformed: Linda Evangelista Coolsculpting - What Happened To Her Face & Skin?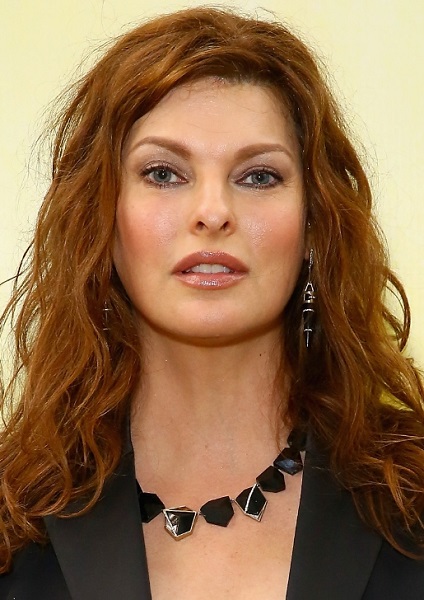 Linda Evangelista claims that her face and skin were deformed after coolsculpting. What happened?
Anyone from the 1990s can remember the iconic Linda Evangelista. Nicknamed as "chameleon", she was among the five supermodels of the era.
However, an unfortunate fate occurred to Evangelista after her face was ruined by a controversial beauty procedure.
Deformed - Linda Evangelista Coolsculpting
Apparently, Linda Evangelista face was deformed after undergoing coolsculpting.
For years, fans have wondered why former Canadian supermodel, Linda Evangelista, went on career hiatus. In fact, she was one of the most famous women in the fashion industry of the 1990s.
Evangelista recently broke her silence on the matter. She posted a very heartbreaking IG photo, explaining that her face was negatively affected after ZELTIQ's "coolsculpting procedure".
According to ZELTIQ Aesthetics, coolsculpting is an effective fat reduction procedure. It claims to reduce the fat layer by as much as 25%.
However, the procedure (which is approved by U.S. Food and Drug Administration in 2010) backfired in the case of Linda. The model accused that coolsculpting increased her fat, instead of decreasing it.
What Happened To Linda Evangelista Face & Skin?
Linda Evangelista face and skin was permanently deformed after Coolsculpting.
Evangelista was even diagnosed with Paradoxical Adipose Hyperplasia (PAH). The illness leads to overgrowth (hyperplasia) of fatty (adipose) tissue.
PAH is a common side-effect of Coolscultping. However, Linda claims that she was not made aware of the side-effect.
Apparently, Linda even underwent two painful and unsuccessful corrective surgeries. She stated that the media remarked her face as "unrecognizable".
To make the situation worse, Evangelista suffered from depression and profound sadness due to the situation. She reportedly went to the lowest point of "self-loathing".
Update on Linda Evangelista Husband and Son
Linda Evangelista was previously married to her husband, Gérald Marie (1987-1993).
Marie is the former head of Paris's Elite Model Management. The couple went separate ways due to personal reasons.
In 2006, Linda welcomed son Augustin James to the family. However, she initially refrained to name the father of Augustin. Nevertheless, the baby daddy was later revealed as Frenchman François-Henri Pinault.
Pinault later tied the knot to actress Salma_Hayek. On the other hand, he reached an out-of-court settlement for Augustin in 2012.
You can also discover Linda Evangelista on Wikipedia.
Moving forward, the model is planning to file a lawsuit against ZELTIQ Aesthetics. She wrote, "I would like to walk away with my head held high, despite not looking like myself any longer.