Christine Baranski And Husband Matthew Cowles Had Two Daughters- Is She Married Again After Her Partner's Death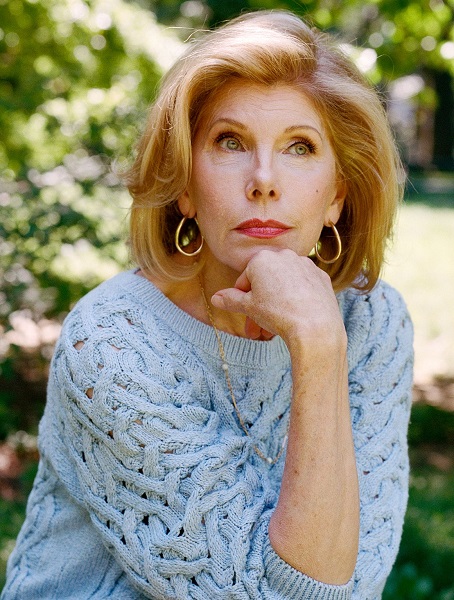 Christine Baranski and her actor husband Matthew Cowles had two daughters. Did she get married again?
Baranski is an American actress, singer, producer, and comedian, who received critical acclaim for her role in the legal drama series, The Good Wife. She reprised her role as Diane Lockhart in its spin-off series, The Good Fight.
Christine is a 15-time Primetime Emmy Award nominee and three-time Gloden Globe Awards nominee. She has won two Tony awards in the Best Featured Actress in a Play for The Real Thing and Rumors. She won a Primetime Emmy Award for her role in Cybill.
Christine Baranski And Her Actor Husband Matthew Cowles Had Two Daughters
Christine Baranski and her husband Matthew Cowles tied the knot in 1983. The couple had two daughters, Lily and Isabel.
Matthew was an American playwright and actor who has worked in several movies, television shows, and theatre. He was born on September 28, 1944, to American actor Chandler Cowles and his wife. The actor was an enthusiastic motorcycle rider.
Matthew passed away on May 22, 2014, in his New York home due to congestive heart failure. The actor was 69 years old.
Sad news! Soap opera star Matthew Cowles, the longtime husband of Christine Baranski, died at age 69: http://t.co/T17g3SCQQ5

— Us Weekly (@usweekly) May 25, 2014
Some of Cowles's acting credits include Shutter Island, Nurse Betty, The Money Pit, All My Children, Oz, Life on Mars, As the World Turns, and The Bold and the Beautiful.
Cowles was described as the black sheep of the family who had ties to Drexel banking and Cowles publishing. He was a devout Catholic who taught religious education. Before getting married to Christine, he was married to Kathleen Dezina from 1980 to 1982.
Is Christine Baranski Married Again Or Single?
Christine Baranski did not get married again after the death of her husband. It seems like she is currently single and spending most of her leisure time with her family. She went back to the sets months later, and it was helpful to be around people who loved her.
Baranski's grief has been deeply disorienting and sad even years after the death of her husband. She is now a grandmother, which helps with the loneliness. She opened up more about how her husband's death affected her.
Meet Christine Baranski Daughters
Christine Baranski's elder daughter, Isabel Murphy, was born in 1984. She is an attorney who made a few appearances in TV shows and movies, including Lovejoy and Stand Up, reports Hollywood Life.
christine baranski hanging out with her daughters. Happy Mother's Day to all the wonderful moms out there! #MothersDay2020 pic.twitter.com/rUq3SAI844

— baranski doing things (@baranskithings) May 10, 2020
Baranski's younger daughter, Lily, was born in September 1987. She is an actress known for her roles in Call of Duty: Black Ops Cold War, BrainDead, and Roswell, New Mexico.