Band: Why Are Brockhampton Breaking Up? Allegations & Tour Updates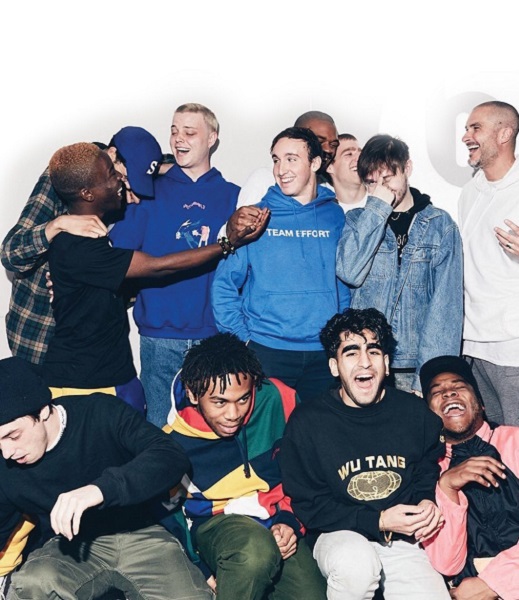 Brockhampton, a famous American boy band, is breaking up. They announced their indefinite hiatus.
Some netizens have reacted to the recent announcement of splitting up the Brockhampton band. Some fans have expressed their sadness, whereas some have expressed their concerns about the allegations against the band.
One user on Twitter expressed her disgust that they were disbanded without addressing the allegations. In addition, many fans started to dislike the band following several accusations against the band.
Boy Band Brockhampton Are Breaking Up- Learn Why?
Brockhampton has announced that they are breaking up. They stated that they would be on hiatus indefinitely, writes Daily Mail. All of their 2022 global tour dates, which were announced last year, have been canceled.
Band's representative stated that they have just three more live shows left: the O2 Academy Brixton in London on February 7 and both weekends of Coachella 2022.
Lo que me faltaba, Brockhampton se separa/ se va a hiatus! Ya Diosito, ya llévame!! 😞😞😞😞😞😞😞😞😞😞 https://t.co/VnlvHn6i8m

— 🍸𝐘𝐨𝐲𝐨🍸🥰 Dodo Day🥰 (@DOsitoKyungsoo) January 15, 2022
He continued that the group is inviting their fans to these final shows to celebrate the end of an era with them. The announcement came less than a month after the band postponed most of its 2022 European tour dates due to the outbreak of COVID-19.
In 2010, Kevin Abstract, Ameer Vann, Dom McLennon, and Rodney Tenor (then known as Mic Kurb) created the first group in Texas.
They used to go by AliveSinceForever, but they rebranded themselves in 2014.
Throughout the time, they have added and lost members. They have 11 members, but only Kevin Abstract and Dom McLennon are left from the original lineup.
Allegations On Brockhampton Unresolved
Over time, Brockhampton band has faced several allegations. Some people argue that there are many fake accusations made on the band, whereas some were true.
A fan shared a thread on Reddit clarifying the false and true accusations on the band. According to the document, some assertions are Bearface saying the r-slur, Kevin Abstract saying a slur against Mexican, Romil, and Joba saying the n-word, Nick Lenzini stealing art being predatory, and Defending Ameer's abuse.
am so glad I never understood the hype around brockhampton, I vividly remember years ago when a lot of those allegations rose to prominence and I'm shocked they still exist at all in 2022. good riddance!

— elizabeth (@notpossessions) January 15, 2022
The truth behind these accusations is detailly explained in the thread. Although there is no proof that all of these are true allegations, the sexual misconduct accusation on Ameer Vann is true.
Several news sources have covered the incident, and he was also kicked out from the group following the controversy.
Brockhampton's Representative Provided Update On Their Tour
The representative of Brockhampton said that they had canceled all the tours scheduled for 2022. They will perform in the last two shows, O2 Academy Brixton in London and at Coachella.