Apology: Was Boris Johnson Fired As Prime Minister? Twitter Drama For His False Statement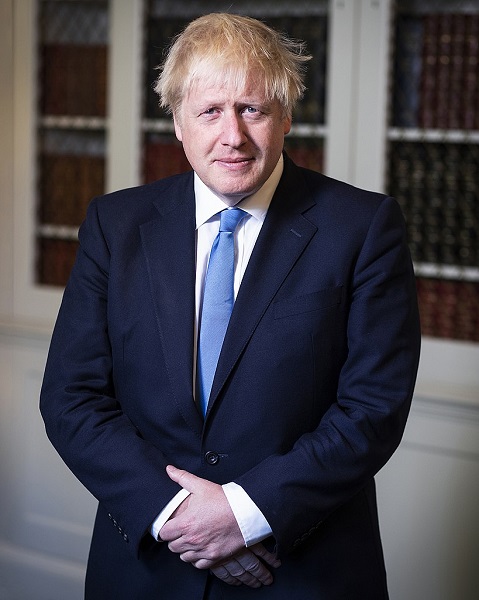 Rumors are circulating that Boris Johnson has been fired as prime minister.
Johnson has been serving as the Prime Minister of the United Kingdom since July 24, 2019. Also, he is the Leader of the Conservative Party.
Apart from being a politician, Boris is a well-recognized writer. Well, he is quite popular for his opportunistic, populist, and pragmatic political styles.
Apology: Was Boris Johnson Fired As Prime Minister?
Sir Keir Starmer has termed Boris Johnson's apology as 'ridiculous'. Also, he has asked the Prime Minister to step down from his position.
'The Party Is Over': U.K.'s Boris Johnson Faces Calls To Resign After He Admits Attending Downing Street Gathering During Lockdown https://t.co/JmBvMKhOtN pic.twitter.com/dQ23bzJdse

— Forbes (@Forbes) January 12, 2022
Well, Starmer believes that Boris has been making excuses and is supposedly lying to the people. Moreover, Boris is under pressure from his political party as some want him to step down as the leader too.
According to BBC, he admitted to attending a "bring your own booze" party in May 2020. Well, that was the time when the UK was under its first lockdown.
Moreover, Douglas Ross is ready to write to the community as he believes that Johnson's position is no longer tenable. Also, he has accused the Prime Minister of not following the rules prepared by the man himself.
At the moment, Johnson looks battered and crestfallen. Indeed, he has lost everything that has helped him become successful.
If 54 letters are submitted to the 1922 committee then, a challenge will be triggered. This means that Boris will be fired as the Prime Minister.
Furthermore, one of the backbenchers, Sir Roger Gale has described Boris as 'a dead man walking'. Also, Minister Rachel Maclean believes that his time is over.
However, Johnson's supporters believe that his apology was abject. Reportedly, Sir Christopher Chope confirms that he was unaware of the situation and is sincerely sorry for his mistake.
Senior Tories demand Boris Johnson resign as PM branded 'dead man walking' https://t.co/10CP8gAZ3M

— Claire #FBPE #UBI #ProgressiveAlliance (@fbpe_h) January 12, 2022
Boris Johnson Twitter Drama Explored
Boris Johnson's recent controversies have created drama on Twitter. Most of the netizens are asking him to resign.
However, the Prime Minister is yet to respond on social media. The citizens of the United Kingdom have started writing down to the MPs regarding the removal of Boris from his current position.
Not just Twitter, the entire internet has broken after the recent apology from Boris. After his recent interview, he was spotted sitting stony-faced as MPs were calling quits.
Boris Johnson False Statement: Was He Lying To People?
Boris Johnson had given a false statement to the MPs when he attended the Downing Street garden gathering. He argues that the event was technically within the rules.
Boris Johnson faces calls to quit after lockdown party apology. He has his hand on the UK,s nuclear button, isn't that frightening, for a man who can't comb his own hair & doesn't know when he's at a cheese & wine party. Churchill is spinning in his grave https://t.co/GTPbJ07x3J

— phil (@ppjkis) January 12, 2022
Moreover, he admitted that he was there for 25 minutes. In one of the statements, he claimed that the rules were not being followed by the ones who created them.
Technically, this means that Boris was lying to the people. However, he has provided a sincere apology to the entire nation.