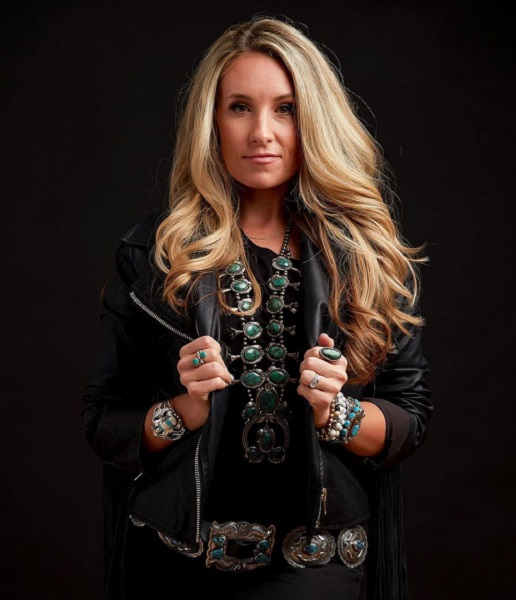 Learn about Amanda Kate, a country artist who is participating in Clash of the Cover Bands. Discover her age and husband.
Amanda Kate is a country girl from Midlothian, Texas, who has developed a passion for music since a very young age.
She has immersed herself in country music, which she enjoys as a songwriter and a performer.
Amanda Kate Age and Husband Explored
Born on January 7, 1987, Amanda is 34 years old as of 2021. However, she does not appear to be as old as her age.
She currently lives in Midlothian, Texas, with her husband, baby girl, and 3 horses.
She was married to his husband, Chad, on April 10, 2014. Chad has maintained a low-key public image. He has even made his Instagram account private, allowing only his closest friends and family to engage with him on the social media network.
The couple has been happily married for seven years now. Any further detail regarding her husband has not been revealed yet.
But we can still see beautiful pictures of the couple on the Instagram of Amanda Kate.
Know Amanda Kate Daughter and Family Details
Amanda Kate has a sweet little daughter, whom she called as, "Hunter". She recently celebrated her birthday on August 23.
She adores her child more than she adores herself. On Instagram, she frequently expresses her affection for her daughter. In one of the posts, she writes, "I enjoy being your mother! When you're terrified, I enjoy being the one you call out to."
She further adds, "When you wake up and crawl into bed with me, I love it. I adore hearing you say, "Mama, you're my best friend," and I enjoy watching you grow up. I enjoy dressing you up as if you were my own personal doll. I'm the luckiest mother in the world. My little hunter bear, I adore you."
Amanda has four brothers from her mother whose name has not been revealed. Similarly, her mother's and father's names are still kept private; however, we know that her mother was a child actor, performer, singer, and songwriter.
She has performed with groups such as "The Doodletown Pipers," "Dean Martin & The Golddiggers." But as of now, she has been diagnosed with stage 4 lung cancer.
What is The Country Singer's Net Worth?
Amanda's net worth has not been officially disclosed yet. Being a lead singer of two bands: The Country Club and Blown Away, a Carrie Underwood tribute band, along with releasing singles, she surely earns a lot.
In Oct 2019, she released her own first album, "Time," which has successfully established her as a solo artist. The album includes "Healing When I Ride", "The Package," and many more.
We can find all of her music on her website, Amandakatemusic.
Not only that, she will be participating in Clash of the Cover Bands, which is a reality competition singing shows. It will be premiere on Oct 13 on E!.
The winner will take $25,000 home. We wish her all the best in this journey.