Alina De Almeida - Meet John Paulson New Girlfriend On Instagram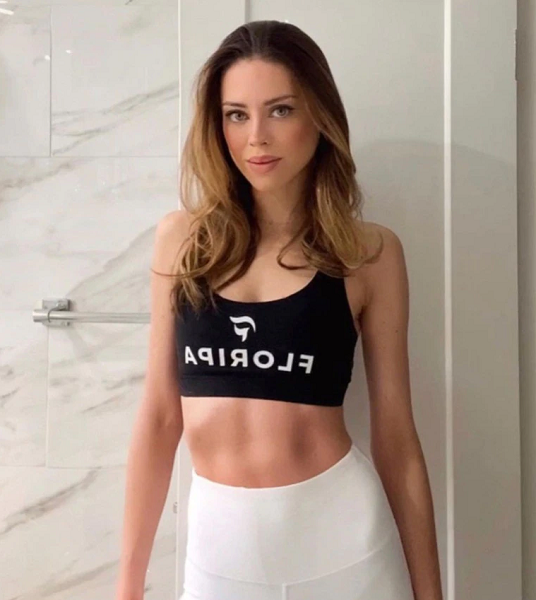 Alina De Almeida is the new girlfriend of billionaire hedge fund manager John Paulson. Stay with the article to find out more about the diet guru.
Almeida is an American clinical dietitian and the founder of Effective Lifestyle, a social network for healthy living. She is an expert in weight-loss counseling, and her Instagram feed is filled with nutrition tips and skimpy workout gear.
She is currently dating John Paulson, who leads the New York-based investment management firm Paulson & Co. John is known as the man who made one of the biggest fortunes in Wall Street history, and he is a prominent name in high finance.
What Is Alina De Almeida Age?
Alina De's current age is 33 years. Her boyfriend, John is 65 years old, almost double her age.
Almeida's height might be around 5 feet 8 inches tall.
She was born and raised in Montclair, New Jersey, and the clinical dietitian completed her residency and clinical rotations at Columbia and Cornell, reports Page Six.
Meet John Paulson New Girlfriend On Instagram
Alina De Almeida is active on Instagram under the username @effectivelifestlye. She has more than 136k followers and 382 posts on the social media platform.
She posts several food and health tips on her Instagram account, along with her workout pictures. Her last post on Instagram was on April 11, where she posted a picture of pasta.
Is She On Wikipedia?
Alina De Almeida is not on Wikipedia.
As per her LinkedIn profile, she graduated with a bachelor's degree in Dietetics and Clinical Nutrition from Montclair State University. She has volunteering experience as a Nutrition Assistant at Chilton Memorial Hospital from January 2008 to April 2010.
Alina worked as a Clinical Dietitian at the New York-Presbyterian Hospital from February 2012 to January 2013. She founded Effective Lifestyle in January 2016.
Almeida's net worth might be hefty given her successful career. Her boyfriend, John Paulson's net worth is around $4 billion.
Paulson and Almeida Relationship Details Explored
Paulson and Almeida met this summer and are already living together in his Fifth Avenue apartment in Olympic Tower.
It is unclear how they met, but they were spotted in Hampton's scenery locations including, East Hampton Japanese eaterie O by Kissake and Sag Harbor hotspots Le Bilboquet, over the summer.
#Billionaire
John Paulson,divorcing wife and dating modal Alina de Almeidahttps://t.co/xI2FSJLOX4

— The Asia Today (@TheAsiaToday) September 23, 2021
The news of their relationship came into the limelight after he filed a divorce from his wife, Jenny Paulson. John and Jenny have two children together, Danielle Paulson and Giselle Paulson.