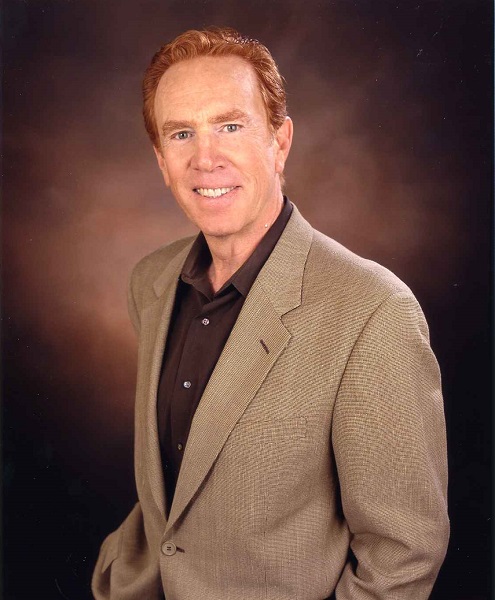 What Is Alan Kalter Net Worth? He passed away on Monday with his wife and family beside him. Stay with the article to find out more about Alan.
Kalter was an American television personality best known as the announcer for the Late Show with David Letterman. He joined the show on September 5, 1995, replacing retiring Bill Wendell, and stayed until David's retirement on May 20, 2015. He hosted Alan Kalter's Celebrity Interview that ran along with The Late Show.
Letterman nicknamed him "TV's Uncle Jerry" and "Big Red." Alan did several voiceovers for national radio and TV commercials. He was the lead continuity voice for the USA Network in the 1980s, and he also voiced promos for SportsChannel America in the early 1990s.
Alan Kalter Net Worth Details Explored
Alan's net worth might be in the millions as he is one of the most successful announcers.
In the late 1960s, he was a Public Speaking and English teacher at Baldwin High School, Long Island. Kalter was the voice of Michelin Man.
Alan was an announcer for several game shows including, The $25,000 Pyramid and To Tell the Truth. He also worked for Commander USA's Groovie Movies and USA's Saturday Nightmares.
In 2003, Alan Kalter announced the Grammy Awards. He not only announced the guest on the Late Show with David Letterman, but he also delivered a comic one-liner and acted in sketches, reports Daily News.
Who Is Alan Kalter Wife Peggy Masterson?
Alan got married to his wife, Peggy Masterson in 2003.
The couple has walked several Red Carpet events together, including 20th Mark Twain Prize for American Humor and the Ronald McDonald House New York Heros Volunteer Event.
Alan Kalter, 'Late Show With David Letterman' Announcer, Dies at 78 https://t.co/jId4cVh0Bd

— Variety (@Variety) October 5, 2021
He was previously married to Carol Cepler, and their marriage ended in divorce.
Meet Alan Kalter's Family
Alan grew up in Little Neck and Cedarhurst, New York along with his family. He attended Hobart College, Geneva, New York, and also started his broadcasting career on local radio stations while in college.
He later moved to Stamford, Connecticut, and lived with his wife and family.
Kalter has two daughters, Diana Binger and Lauren Hass.
How Did Alan Kalter Die?
Kalter passed away on October 4, 2021, at the age of 78 years.
He passed away at Stamford Hospital beside his wife and family. His death was confirmed by Rabbi Joshua Hammerman of Temple Beth El, Stamford, Connecticut, reports EW.
Alan Kalter Dies: David Letterman's Longtime Announcer Was 78 https://t.co/P8OkgC5cT7

— Deadline Hollywood (@DEADLINE) October 5, 2021
The cause of Alan's death has not been revealed. Many media sites have posted an obituary to honor his death.