Who Is China Suarez? Did Mauro Icardi Cheat On Wanda Nara With The Actress?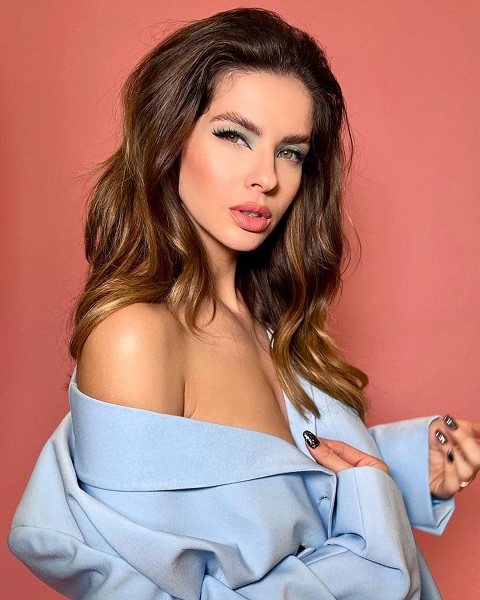 China Suárez is an actress, singer, and model from Argentina. Is Argentina footballer Mauro Lcardi having an affair with China Suarez, his wife, Wanda Nara?
Wanda and Mauro Icardi have become the absolute protagonists of the last few hours on social media after one of the Argentine model and influencer's most recent publications went viral. She shared some words that sparked breakup rumors and infidelity between them.
Did Mauro Icardi Cheat On Wanda Nara With The Actress?
Wanda Nara accused former Inter captain Mauro Icardi of cheating on her, leading to the couple's split. Wanda Nara and Mauro Icardi are reportedly no longer together after Icardi allegedly cheated on her with one of Wanda's friends, Eugenia "China" Suarez.
Wanda Nara decidió abandonar la casa que compartía con Mauri Icardi https://t.co/x4EJyx2qTx

— El Diario 24 Tucumán (@ElDiario24) October 17, 2021
Wanda Nara is the Argentine striker's agent and wife, who moved from Inter to PSG in 2019.
It is unknown whether Mauro Lcardo cheated on Wanda Nara with China Suarez. According to Marca.com, the suspicion began when Lcardo's wife unfollowed her husband on Instagram right after he unfollowed her.
In two Instagram stories, the Argentine showgirl, on the other hand, accused the striker of cheating on her.
Wanda Nara has deleted all of her Instagram photos with Mauro Icardi after the Argentine striker allegedly cheated on her with her friend Eugenia Suarez.
Mauri Icardi antes de meterle los cuernos a Wanda Nara con la china Suárez se olvidó de cambiar la apoderada de sus contratos?
Mauro Icardi divorciado de Wanda/ pic.twitter.com/rDF1Tnv7Uy

— Andi Monarca 👑 (@andimonarca) October 17, 2021
On October 20, 2021, Ms.Nara, a model turned football agent for her husband, posted a bleak Instagram story. She accused Icardi of destroying another family for the sake of a girl in her story.
Who Is China Suarez?
Eugenia Suárez, better known as China Suárez, is an Argentine actress, singer, and model. She gains popularity for her work in a project like Casi Angeles, 30 Dias Juntos, Solamente Vos, and many more.
Moving on, she dated actor Nicolas's Cabre between 2012 and 2013. As a result, on July 13, 2013, the couple welcomed their first child, Rufina.
Meanwhile, she married actor Benjamn Vicua in 2015, but their life didn't run as planned, so they divorced in 2021. Before their divorce, the former couple shared two children named Magnolia together on February 7, 2018. Later, on July 28, 2020, their second child Amancio was born.
China Suarez: Age Wiki Explored
On March 9, 1992, China Suarez was born. Besides, she was born in Buenos Aires, Argentina. Therefore, she belongs to an Argentines nationality.
Guillermo Suárez and Marcela Riveiro Mitsumori are her parents. Further, she grew up with her older brother named Agustín Suárez.
Suarez joined the Instituto Corazon de Mara until her third year of secondary school and then went to ESBA Barrio Norte to finish her secondary education. She also went to Divino Corazón de Jesus in Palermo, Buenos Aires, but only for seventh grade.