Meet Clifford Owensby and Disability: Paralplegic Man Dragged Out of A Car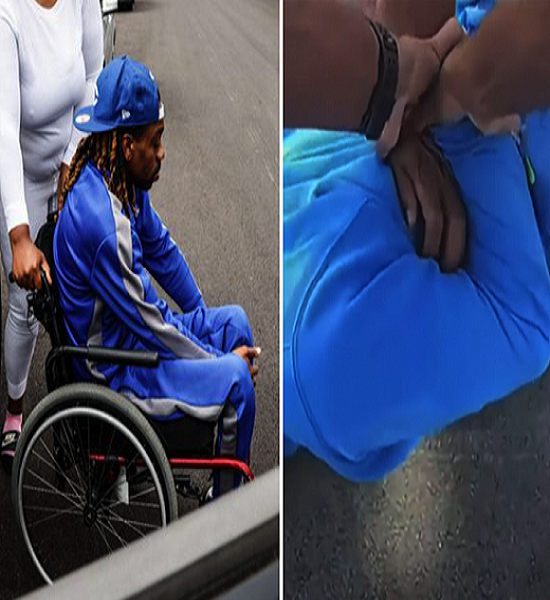 Cops dragged Clifford Owensby after they suspected him of having drugs in his vehicle. Let us learn more about the incident in this article.
Clifford Owensby was dragged from his vehicle in the 1200 block of West Grand Avenue on September 30.
Who is

Clifford

Owensby? What is His Disability
Clifford Owensby is a paraplegic black man who was unable to get off his car.
According to body camera footage, he refused to come out of the vehicle during a traffic stop in Dayton, Ohio. After that, the police pull him out of the car onto the road.
"I'm paraplegic," Owensby says in the video after cops try to stop him. I got some assistance getting in." Paraplegia is a condition in which the legs and lower body are paralyzed, preventing you from walking.
According to him, he was a disabled man and could not walk. On the other hand, he forgets his wheelchair at his home.
Paraplegic Man Dragged Out of A Car
Owensby was compiled to exit his vehicle during a traffic stop on September 30 in the 1200 block of West Grand Avenue.
According to bodycam footage, a paraplegic man who couldn't exit his car at a traffic stop in Dayton, Ohio, was dragged out by police by his hair.
A bystander filming the incident from across the street was the first to capture it on video. Through a public records request, WHIO TV was able to obtain footage from police body cameras.
Dayton PD pulled over Clifford Owensby & violently PULLED him out of the vehicle after learning that he was a paraplegic who couldn't use his legs. Cops SHOULD treat citizens with respect. Instead, police had no regard for the wellbeing of this man. Unacceptable! pic.twitter.com/M2D40cri9w

— Ben Crump (@AttorneyCrump) October 8, 2021
Owensby is asked to get out of the car by the cops. However, he refuses to comply with the request and instead sends a text message to a friend before threatening to sue if the cops touch him.
Officers reportedly asked him to step out of the vehicle after discovering previous records of his drug use so they could conduct a free air smell test with a K-9.
If officers touched him, he threatened to sue, and he demanded a higher-ranking officer be sent to the scene. After a few minutes, the cops eventually drag him out of the car by his dreadlocks.
Owensby, who said he has no use of his legs, said he was injured during the incident and is still in pain from scrapes on the pavement. He also stated that he had re-injured a previous back injury.