Who Is FTN Bae? OTF Doodie Lo Girlfriend Age Son and Sexual Allegations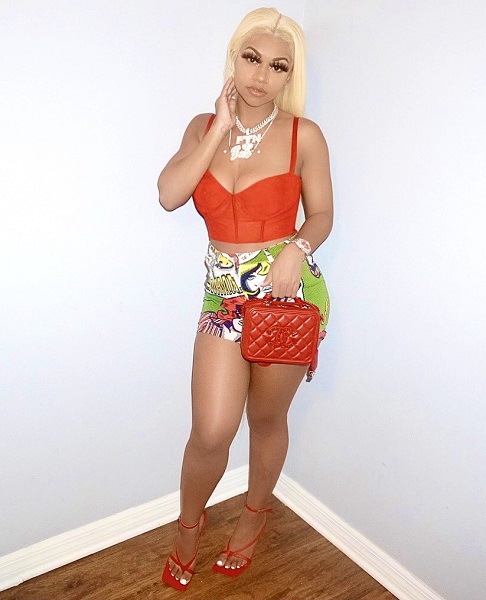 Who Is FTN Bae? OTF Doodie Lo's ex-girlfriend has accused him of sexually abusing her 5-year-old son. Here is what we know about the allegations so far.
FTN Bae is an American rapper, dancer, and social media celebrity. She began her music career while in the dancing scene in South Florida three years ago. Bae inspires her audience through her music and wants to own a record label in the future. She is not signed to any music label but is working on securing a distribution deal and building a team to help create projects with reliable resources.
Currently, she is an independent artist who released two projects on June 18, 2021, named BAE and FTN. They are both different vibes that show both sides of FTN's talent. Her new project 'GEMINI' combines her two musical personalities, one energetic and tough vibe whereas, the other one is the sweet and sexy side with a nice R&B flow.
Who Is FTN Bae? Age Revealed
FTN Bae's current age is 26 years old. She was born on June 3, 1995, and her zodiac sign is Gemini. The rapper was born in Chestertown, Maryland, whereas raised in Florida, USA. FTN's real name has not been revealed to the media.
Talking about her name, FTN stands for "forget the negativity." Previously she went by the name Curly Red and rebranded herself in January 2021 to be taken more seriously in the music industry and steer away from the previous image built as a stripper. Bae describes herself as a hopeless romantic and wants to be in love.
Does FTN Bae Have A Son?
Bae has a young son, Wesley. He is currently five years old.
Singer FTN Bae releases audio of her 5 year old son saying he was penetrated by her ex, rapper Big Doodie Lo aka David pic.twitter.com/EM8SVthZqt

— The Post Exclusive (@DPostExclusive) October 28, 2021
FTN initially shared a post with the caption, "I'm not okay," but later uploaded an audio clip where she and her son talk about what allegedly happened to him. Wesley is heard crying reliving the trauma of sexual abuse, reports HotNewHipHop.
OTF Doodie Lo Sexual Allegations Details Revealed
FTN Bae can come forward to call out OTF Doodie Lo for abusing her son. She alleged that Doodie Lo sexually abused her five-year-old son, Wesley, when they were dating. She has been receiving support from strangers on the internet after the reveal.
Bae revealed that her son told her what happened on October 1, and it is the hardest thing she has ever had to do in her life. FTN also revealed that she will not stay quiet for one more second.