Who Is Ethan Crumbley Oxford MI Shooting Suspect - Victim Names Revealed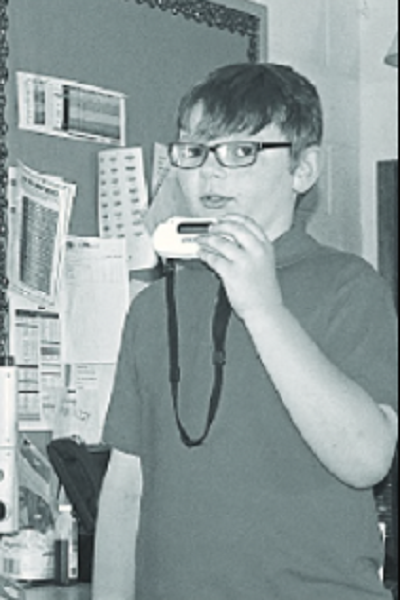 Ethan Crumbley is the suspect in Oxford Mi Shooting case that happened on Nov 30, 2021. Read the article to find more about the active shooter.
The active shooter at Oxford High School has currently made headlines. Police got to know about the incident when the first call to 911 was made at 12:51 pm on 30 November 2021, the Sheriff's Office said in a Facebook statement.
The incident at a Michigan high school killed three students and badly injured eight others. Police are currently investigating the case and its suspect.
A 16-year-old male and two 14- and 17-year-old females are among the dead.
MICHIGAN HIGH SCHOOL SHOOTING

Video from inside classroom at oxford high school shows brave students refusing to open door for apparent shooter who was identifying himself as a Sheriff's Deputy. #BreakingNews #Michigan #oxfordhighschool #shooting pic.twitter.com/tseOp97ddv

— NY Actions (@NY_ACTIONS) November 30, 2021
Parents were asked to avoid the school premises and pick up students who had left the premises at a nearby store's parking lot.
"There was a coordinated evacuation, and the school did everything in its power," said the undersheriff of Oakland County. "Everyone stayed in place. They fortified themselves."
Who Is Ethan Crumbley, Oxford MI Shooting Suspect?
Ethan Crumbley is the suspect in the active shooting case at Oxford High School. He is a 15-year-old sophomore Oxford High School student.
This is the Oxford School Shooter Ethan Crumbley
This is the Schools Fault. Especially Since the school had sent out multiple E-mails disregarding threats multiple times THIS MONTH alone. #oxfordhighschool pic.twitter.com/wIMnecVVcd

— Head (@HeadExplode) December 1, 2021
According to police, he used a semi-automatic pistol, and he fired more than 15 shots through the pack of multiple magazines.
Ethan has not released the motive behind the shooting; however, there is a history of him sending emails to school with multiple threats.
All of his social media handles have been shut down by the FBI agent. The police have already arrested him, and he is taken into custody for further investigation.
Mr. McCabe, an undersheriff, said that the 15-year-old shooter did not show any resistance when taken into custody and that he has asked for a lawyer by refusing to speak to officers.
Mr. McCabe stated that "multiple shell casings" were discovered in the school. In addition, he has the weapon of murder along with him at the time of the arrest.
What Happened To The Victims Of Oxford MI Shooting? Names Revealed
The name of the victims of the Oxford Mi shooting has not been made public yet.
There were altogether 11 victims of the incident, according to police. Among them, 3 of the victims are already dead, while those injured are taken to the nearest hospital, and treatment is going on.
All the victims, including a 16-year-old male and two 14- and 17-year-old females among the dead, are known to be high school students. While one of the injured victims is a teacher, according to the Oakland County Sheriff's Office.
We will update you with further information on the case as soon as some news gets published.
Comprehensive @detroitnews coverage of today's school shooting at Oxford High:
* 3 dead, several injured; 15-year-old sophomore in custody: https://t.co/IZLImTbYAG
* Police just swarmed the suspect's home: https://t.co/5C7xkhHH0F
* Biden's statement: https://t.co/Wnp3R62f4N pic.twitter.com/4a4SFXgjIb

— Tony Paul (@TonyPaul1984) December 1, 2021