Who is Emily Piccinonno? Meet The Cast Of Double Shot At Love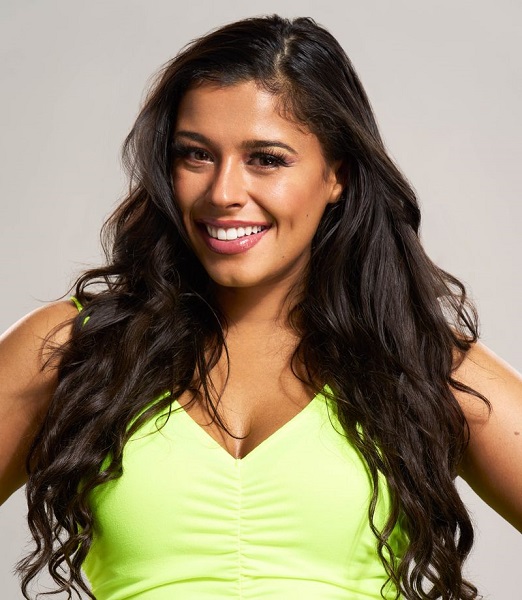 Emily Piccinonno is a part of the iconic quest for love show, Double Shot at Love. More on her here.
Emily Piccinonno is being seen in the quest to be Jersey Shore's alum Vinny Guadahnio's potential love match.
Piccinonno or peachy, as she likes to call herself. She is a professional dancer, certified personal trainer, and model.
She shines among all her peers with a strong and funny personality. Piccinonno describes herself as sweet when she introduced herself to Vinny in the show.
Piccinonno has been a big promoter of body positivity, spreading self-love and the importance of positive self-image.
Along with Vinny and the ladies, other Jersey Shore alum Paul D.DelCecchio also is a cast of Double Shot of Love Season 3. He will be assisting Vinny in his quest for love.
Emily Piccinonno Age - How old is Emily?
Piccinonno seems to be between 25-30 years of age.
As there hasn't been enough information published about her date of birth or where she is born. We cannot exactly say which age group she belongs to.
But as per Instagram bio, which says she is a libra. This could mean her birthday falls anywhere between September and October.
Emily Piccinonno Hometown - Is she Latina?
Piccinonno calls Los Angeles her home for now.
She is originally from Staten Island, New York.
Her ethnicity has not been stated, so we cannot say for sure if she is Latina or not.
Piccinonno and Vinny come from the same place, Staten Island.
Emily Piccinonno Networth 2021 - What does she do for a living?
Piccinonno's original net worth hasn't been stated.
As a personal trainer, with prior experience in hospitality management, and the owner of her merch store; she might have a decent net worth.
We will update the information once it is stated.
Emily Piccinonno Boyrfriend - Is she single?
There have been no records of her past relationships or whom she is dating at the moment.
However, as she is a participant in the matchmaking show Double Shots to Love, we can assume she is single.
Emily Piccinonno Instagram - How active is Emily on these social sites?
Piccinonno shares her portraits, models pictures, and serves body goals through her Instagram.
She is present on the photo-sharing app under the username, verygoodpeachy. Piccinonno has a followers count of 36.1k.
She is also active on a short video-sharing app, TikTok. Piccinonno shares funny videos and random videos along with her friends.