Ashley Benefield Murder Update: The Black Swan Deaths On Trial, What Happened?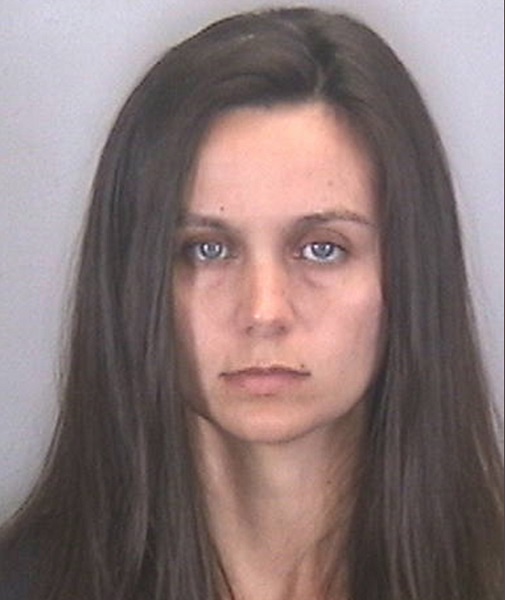 Ashley Benefield is called the real-life Black Swan after the murder of her husband. Why was the creative spirit accused of something so harsh?
Ashley is a former professional ballerina and swimsuit model. Her husband, Doug Benefield, was a technology consultant and Navy veteran. The couple had a 30 year age gap.
The couple met in August 2016 when she was just 24. They ended up bonding at a Republican party fundraiser in Palm Beach, Florida. Within six days, the duo confessed their love for each other, and a week later, they were married.
Ashley Benefield Murder Update: What Happened?
Ashley's husband, Doug, lost his life on September 27, 2020, as the 58-year-old got murdered. The person accused of pulling the trigger is none other than his wife, Ashley.
Doug was always supportive of his wife's dreams of establishing an uncustomary ballet academy. He even helped establish the now-defunct American National Ballet. Benefield and Doug's love life began collapsing in 2017.
The founders of the American National Ballet appeared to have deep pockets and a noble mission. Their dream was never supposed to end in death. https://t.co/vVM2aBqrmw

— VANITY FAIR (@VanityFair) December 6, 2021
She later revealed that Doug pulled out a gun and fired at the ceiling during an argument. Benefield claimed that he was poisoning her. She admitted herself to a hospital and got a C-section three weeks before their daughter was due.
The police responded to a 911 call at Lakewood Ranch house in Flordia, which belonged to Ashley's mother. They found Doug on the bedroom floor, bleeding in three places. She told the police, Doug, attacked her and she had shot him in self-defense, as per People.
Ashley Benefield: The Black Swan Deaths On Trial
In connection to shooting Doug on November 4, 2020, Ashley was arrested and charged with second-degree (unpremeditated) murder. She maintained that she shot Doug in self-defense.
Benefield's story was covered on The Black Swan Murder in the 48 Hours by Jim Axelrod.
Crime case. Ashley benefield.. who shot her husband after all attempts to discredit him failed… Was NOT recommend for release.. cause she lies and manipulates… 👠👠 She cray… Florida "black swan" case…. pic.twitter.com/cqMIv7MFeh

— Laurie k (@laurielrocks) September 9, 2021
She posted for bond a few weeks later and is currently out of the jail. Benefield is living near her daughter and mother in Florida.
The final verdict is still not released. The 29-year-old is awaiting trial as she pleaded not guilty to the charges against her. Ashley has to wear an ankle GPS bracelet at all times and has an 11 pm curfew, reports The Cinemaholic.
Is Ashley Benefield On Wikipedia?
Ashley is not on Wikipedia. However, one can read about her bio in some news articles as the incident was covered by the media outlets.
After Benefield got pregnant, she moved to her mother's place in Florida. She returned to Charleson to pack her belongings and tell her husband she was leaving him. The American National Ballet broke down without Ashley's presence and money problems.
The couple had a complex and messy divorce where they started accusing each other of abuse and infidelity. Both Doug and Ashley had fought in a custody battle over their child.