Who Is Yvonne Wu NYPD? Girlfriend Jenny Li and Shooting Victim in New York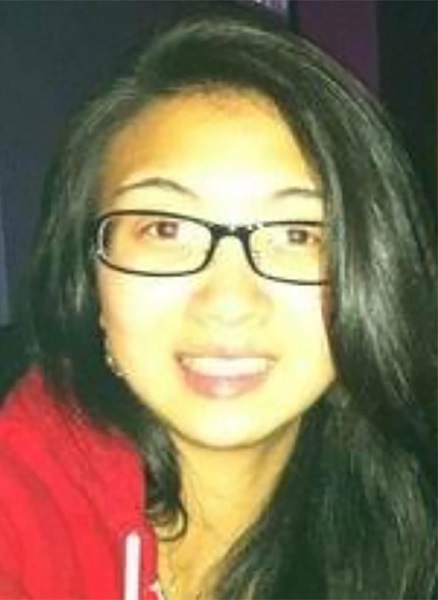 Who is Yvonne Wu? The NYPD cop recently shot her ex-girlfriend while she was off-duty.
Yvonne is a police officer who works under the 72nd precinct at NYPD. Reportedly, she has served there for more than 5 years.
After the shooting, she calmly handed herself in. Indeed, Yvonne had planned everything.
Who Is Yvonne Wu From NYPD? Everything To Know
Yvonne Wu from the NYPD is now in custody. Her case is being treated as a homicide.
According to Daily Mail, the authorities weren't sure if she had used her service weapon. But, there are high chances that she had used it to shoot both her former partner and her new lover.
Yvonne Wu of the 72nd pct.

She has been w/ NYPD since 2016 and has one CCRB abuse of authority complaint for entry of premises. https://t.co/5SzLTpy1mW https://t.co/nNcr7PgsEN pic.twitter.com/P4fLUdTsGs

— The People's Media NYC (@peoplesmedianyc) October 14, 2021
Before the incident, Yvonne didn't have any disciplinary problems. Reportedly, she had last worked on October 12, 2021.
Indeed, she was supposed to work on October 14. Instead, she is going to be charged for the crime she recently committed.
Well, Yvonne seemed not to have any guilt after the incident. Reportedly, the authorities heard her saying, "That's what you get" after her ex-partner called 911.
Currently, further investigation is going on. So, we aren't aware of the charges and the sentence she will face.
Speaking about her age, Yvonne is 31 years old. But, we have nothing to share regarding her birthday.
Meet Yvonne Wu Girlfriend Jenny Li
Jenny Li is considered Yvonne Wu's ex-girlfriend. Her former boyfriend shot her in the torso.
Reportedly, she was living in the living room. Luckily, she survived and was able to call the police.
This race soldier Yvonne Wu caught her girlfriend with another woman and shot both of them, killing one. https://t.co/IbtbH2uEVS

— Tr1ll Texas (@TexasFBA4Ever) October 14, 2021
Multiple reports claim that Yvonne had entered Jenny's residence. Well, she was waiting for her previous partner and her new girlfriend.
Furthermore, she was sitting on the bed and once the couple returned, Yvonne shot both of them. Reportedly, Jenny is 23 years old and is currently being treated at Maimonides Hospital.
After the incident, there was a large police presence with an ambulance outside Jenni's home. The neighbors had captured all the scenes and have uploaded them online.
Yvonne Shooting Victim In New York
Yvonne Wu victimized two women. The shooting took place in Bensonhurst, Brooklyn, New York.
Off-duty NYPD Officer Yvonne Wu officer shots 2 women, killing 1 https://t.co/CWXYuJzINL Bensonhurst, Brooklyn, NYC USA DNC GOP

— Gadea (@Gadea) October 14, 2021
As we mentioned earlier, the first shooting victim is his ex-girlfriend. The other victim is Jenny's new lover who was 24 years old.
Reportedly, she was shot in the chest multiple times. Probably, she died of gunshot wounds.
According to some friends of the deceased, Yvonne and Jenny were living together in Bay Ridge. After they broke up, the latter decided to move on with a new partner.