Who Is Lisa Lynn Coroner? Greg Lynn First Wife in Caroline Springs, Death and Obituary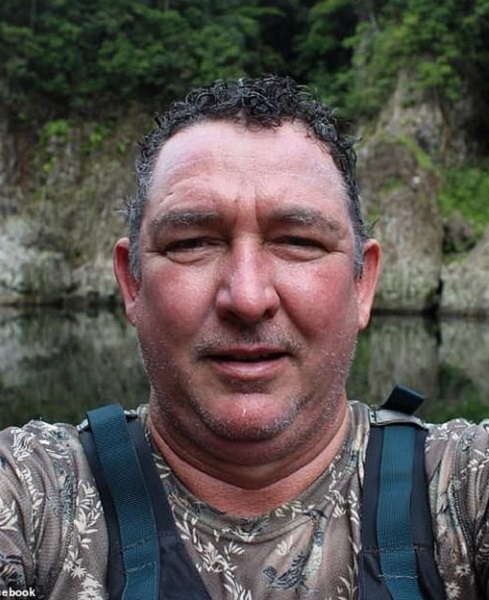 Lisa Lynn is the first wife of a senior airline pilot, Greg Lynn whose death was suspicious and required a coroner inquest.
Greg Lynn, full name, Gregory Lynn has been arrested on Monday as a suspect in the missing case of two elderly Victorian campers, Carol Clay and Russell Hill.
The police found evidence of a Nissan Patrol leaving the burnt-out campsite at the time of the couple's disappearance which led them to Greg.
Who Is Lisa Lynn?- Her Death Is A Topic Of Coroner Inquest
Lisa Lynn is the deceased first wife of Gregory Lynn whose death is said to be a matter of coroner's inquest. Recently, The Herald Sun has revealed that the death of Lisa Lynn was tragic.
She is said to have died suddenly 20 years ago in the Melbourne house that she shared with her husband. However, details about her death are not revealed yet. Though it is rumored to be suspicious and a subject of coroner inquest.
Her husband is a senior airline pilot. Greg is also a father of three children but none of the kids are from his first wife. He has a second wife who is a flight attendant named Melanie Lynn.
Pilot and father of three Greg Lynn remains at Sale Police Station and is being questioned for a third day over the suspected murder of two Victorian campers. #9Today pic.twitter.com/NvbEJzXxnE

— The Today Show (@TheTodayShow) November 24, 2021
He is currently in a custody in connection to the missing case of two campers Carol Clay and Russell Hill. The police arrested him in a dramatic investigation. Google Maps provided them with some intel about him.
In 2020, Google Maps shows a Blue Patrol 4WD parked at Lynn's house but in 2021, the same model of car is seen but in Beige outside his home. Thus, police suspect that it may have been his doing to hide the evidence.
Nevertheless, they do not have concrete evidence and can't charge him with any crime yet. Thus, the spokeswoman shared that they cannot detain him for a long time and will be released as soon as the inquiry finishes.
Greg Lynn First Wife Died Outside Their Caroline Springs Home
The news sources said that Greg Lynn's first wife Lisa died outside their Melbourne Home but it is not specified if it is his current Caroline Springs home or not.
However, the neighbors who live nearby his Caroline Springs home were aware of his former wife's death. People have different speculations regarding the matter.
Heres one. Greg lynn had a previous wife there was an inquest into her death as she was found dead out the front of their house.

— VOTE GREEN! (@giveback12345) November 24, 2021
Some even said he may be the one who killed his former wife secretly. However, these are just speculation and opinions from some netizens and do not have any concrete proof to prove the claims.