Who Is Amarjeet Sohi Edmonton Platform? Religion Wife and Ethnicity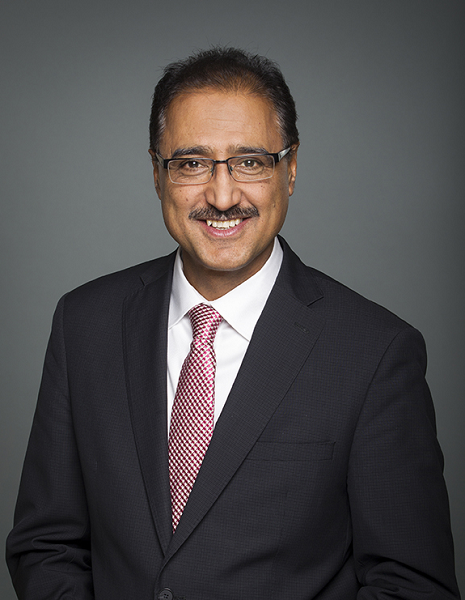 Who Is Amarjeet Sohi Edmonton Platform? Stay with the article to find out more about his religion, ethnicity, and personal life.
Sohi is an Indo-Canadian politician who is elected as Edmonton's mayor. He is making history as the first person of color projected to be Edmonton's next mayor. He is a member of the Liberal Political Party. As an Edmonton City Councillor, he was in the office for Ward no.12 from October 26, 2010, to November 2, 2015, and for Ward no. 6 from October 23, 2007, to October 26, 2010.
Amarjeet joined the position of Minister of Infrastructure and Communities on November 4, 2015, and stayed in the position till July 18, 2018. He was the Minister of Natural Resources from July 18, 2018, to November 20, 2019. He was a member of the Canadian Parliament for Edmonton Mill Woods from October 2015 to September 2019.
Who Is Amarjeet Sohi Edmonton Platform?
Amarjeet's Platform for Edmonton includes the well-being of the community, social issues, healthy economy, climate change, and mental health.
Sohi was born on March 8, 1964, and his current age is 57 years. He grew up in Banbhaura, Malerkotla Tehsil, Sangrur District, Punjab, India. In 1981, Amarjeet immigrated to Canada and initially worked as a taxi driver.
When he returned to India in 1988, he got detained and was accused of terrorism. He was released from prison after 21 months due to a lack of evidence. After returning to Edmonton, Amarjeet began working as a bus driver and then later entered politics.
Edmonton, I love you. And I am so proud to be your Mayor.

The next chapter of our story starts tonight.

Let's get to work. pic.twitter.com/KYePUlv0TV

— Amarjeet Sohi (@AmarjeetSohiYEG) October 19, 2021
Amarjeet announced his candidacy for Mayor of Edmonton during the 2021 Edmonton municipal election. He was elected as the 36th mayor of Edmonton on October 18, 2021.
Amarjeet Sohi Religion And Ethnicity Details Revealed
Sohi's religion is Sikh, and he grew up in a Sikh family in Punjab.
Amarjeet's ethnicity is Punjabi.
He moved to Edmonton with his parents at the age of 18 years, after being sponsored by his brother, Jagdev, and sister-in-law Rajinder.
Sohi often faced racism and bullying while settling into a new country. He worked in fast food franchises, delivering newspapers, and cleaning buildings before working as a taxi driver. Amarjeet eventually moved on to working for the Edmonton Transit System.
Who Is Amarjeet Sohi Wife?
Amarjeet and his wife Sarbjeet got married in 1993, as per Alberta Views.
The couple has one daughter, Seerat, who works as a freelance NBA columnist. He currently lives with his wife and family in Edmonton, Alberta, Canada.