Was Brooke Houts Dog Taken Away? Abuser Apology On Twitter, Dog Attack Update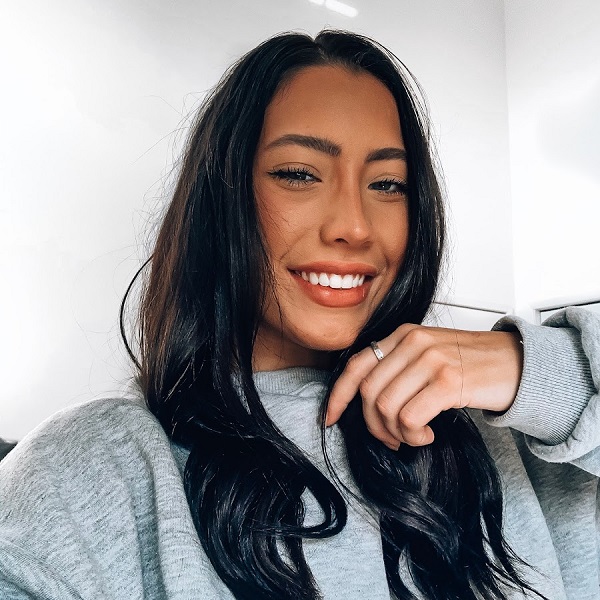 Was Brooke Houts Dog taken away? The YouTuber previously faced controversy with her pet Spinx.
Brooke Houts is a well-known YouTuber with 285k subscribers. Her followers started to decrease after the controversial video with her dog.
Houts began her channel in early 2014. However, she uploaded her first video in 2015, which gained popularity over the internet.
While she became a famous internet personality, Brooke started facing controversy in 2019. At present, people have shown their concern for her dog and want to know the updates.
Was Brooke Houts Dog Taken Away?
Brooke unintentionally uploaded raw footage of her dog on her YouTube channel. Although she deleted the video and uploaded the edited version, many viewers have already seen the uploads.
The video contained Brook hitting, smacking, and pinning the dog to the floor. She even spitted on her pet and shouted, "No."
People have signed the petition for the dog claiming that it's animal abuse. Since then, people have known Brooke as an animal abuser.
Also, many people have commented on the video mentioning that her dog should get taken away. LAPD's Animal Cruelty Task Force investigated her regarding the incident.
However, they concluded that the evidence did not support her facing criminal charges and let her keep the pet.
Brooke Houts is BACK to posting like nothing happened after hitting her dog on camera. pic.twitter.com/sGzsoyvWNz

— tea sesh (@TeaSeshYT) March 8, 2020
Brooke Houts Abuser Apology On Twitter
Brook took a break after her controversy with the dog. Although Brooke did not get charged, people over the web have condemned her for her actions.
Houts apologized for her behavior with her dog only to face internet hate. She made her comeback on social media platforms and claimed that she is mentally and physically in a better place.
In the apology posts, Brooks tweeted that she was facing hardship; during the video. Still and all, the users have criticized her mentioning that, having a bad day is not an excuse to hit your dog.
Brooke Houts Famous for using her dog to get views & canceling herself by uploading a video of her beating her dog. Has given it away because the dog developed anger issues… mark this off under "Who didn't see that coming." pic.twitter.com/31uP3Ztz81

— itsagundam (@GundamIsHere) September 11, 2021
Brooke Houts Dog Attack Update
23-years-old YouTuber Brooke is currently continuing with her current life as a social media personality. People have loved her channel before the dog controversy.
Although Houts has resumed her YouTube channel, she faces enormous hate after her dog attack video. She did not get charged with animal abuse; however, the people have not given up and signed a petition.
She was available on her Instagram and posted a picture of her dog on IG. Nevertheless, her account got deleted, and the internet users have made an account in her name to cancel her.