Mugshot: Rapper Straight Drop Caught For Young Dolph Murder – Justin Johnson Indiana Arrest Rumors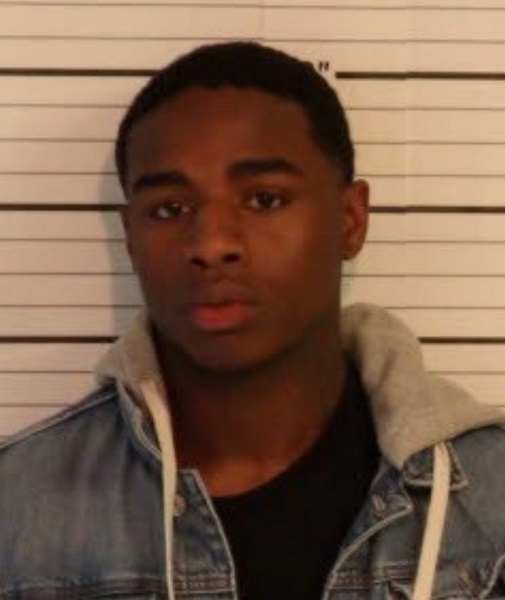 A mugshot of rapper Straight Drop is circulating on the internet after being caught for Young Dolph murder.
On November 17, 2021, two people killed a well-known artist. And, Justin Johnson also known as Straight Drop, has been charged with the murder of Young Dolf by Memphis Police.
Rapper Straight Drop Mugshot Circulating On The Internet -He Was Caught For Young Dolph Murder
Rapper Straight Drop's mugshot has been released as police took him into custody concerning Young Dolph's murder case. Additionally, a message on his Instagram account that refers to Dolph's murder has surfaced on the internet.
The message reads, "turning Myself In Monday @201 I'm Innocent. I'll Be Back Sooner Than You Can Blink." There is no confirmation that the suspect himself posted the message or if someone else has access to his account.
STRAIGHT DROP GOES TO INSTAGRAM SAYS HE IS INNOCENT AND TURNING HIMSELF IN https://t.co/govbwnWOdA via @YouTube #STRAIGHTDROP #YOUNGDOLPH #MEMPHIS

— #STAYFINESSINENT (@KAYONEXT) January 9, 2022
The meaning of "201" is also uncertain, but the Shelby County, Tennessee, men's jail is located at 201 Poplar Avenue in downtown Memphis. On Saturday afternoon, a spokeswoman with the Memphis Police Department declined to comment on the matter, writes ABC News.
Moreover, many fans have noticed that Straight Droppp made a video outside of an abandoned house, which they believe is the exact location where a white Mercedes matching the description of the getaway car in Young Dolph's death was found. The footage was made public following Dolph's death.
Real Name Of Straight Drop
The real name of Straight Drop is Justin Johnson. Following the rage of the current murder case of Young Dolph, the public is questioning the police and court about the release of Johnson, who was supposed to be in jail.
It is not the first time that the police have caught Justin concerning a crime. He has two other records where he was sentenced to five years of life in prison.
According to Shelby County court documents, he pled guilty to shooting three individuals at the Billy Hardwick Bowling Alley in 2017. Judge Christopher Craft presided over the case in Shelby County. He added that Justin had no previous criminal history.
Keep people in jail for non violent offenses like smoking something that will be legal eventually, but let this one out? 😑 Ijdk fr

WREG NewsChannel 3: Who is Justin Johnson, the man wanted in Young Dolph's murder?.https://t.co/AQinTaDds2

via @GoogleNews

— Ohnothatsnotmyname (@Zaryk_vonderk) January 7, 2022
He explained that at a bowling alley, the rapper got into a brawl with a group of people who were all enraged at each other. He ran out to his car, retrieved a gun, returned to the house, and began shooting. He fired several shots, striking a man in the arm and a woman in the leg, as well as grazing another person.
However, he immediately accepted his crime, saying that police did not need to indict him. Craft shared that they gave him some slack for the first time because he had no previous records. In addition, he admitted his mistake and showcased good behavior in prison.
Thus, after six months, he was out of jail on probation. However, he was caught again after he faced a federal weapon charge. He spent his time in prison until May 2021. After that, he was once again released on his excellent behavior.
But sadly, he is taken as a suspect in the killing of Young Dolph in November 2021.
Straight Drop Aka Justin Johnson Arrested
Justin Johnson, aka Straight Drop, has been arrested. The US Marshals Service has offered a $15,000 reward for information leading to Johnson's arrest.
Both Justin "Straight Drop" Johnson and Cornelius Smith who are wanted for the murder of Young Dolph have been captured. pic.twitter.com/b1dNDdhyhR

— Daily Loud (@DailyLoud) January 12, 2022
According to Fox 13 Memphis, authorities suspect Johnson was one of two people who opened fire on the famous rapper on November 17, 2021, when he was inside Makeda's Homemade Butter Cookies on Airways Blvd.