George The Monkey Tiktok : Details To Know About The Viral Monkey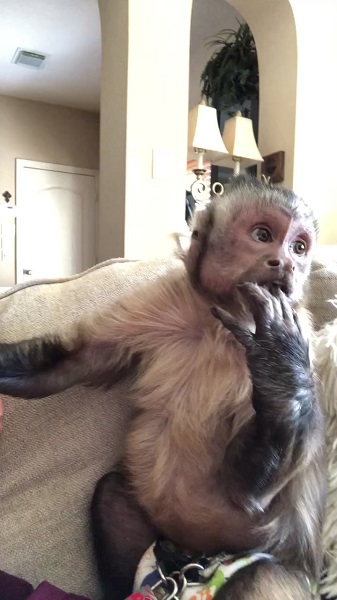 Twelve-year-old monkey, primarily known as Georgie, the monkey, is taking all the limelight with his TikTok account with millions of followers.
In most of his videos, he can be seen ripping open packages from fans that often include toys and snacks.
Georgie also loves to sniff and lick things and eats the tissue paper and gift notes with his bounty.
Who Is The Owner Of George The Monkey From TikTok?
The Instagram page of Georgie has featured his owner often, but his name is unknown.
A young man owns the Georgie along with other monkeys.
On the occasion of Mother's day, Georgie's page has shared the photo with a woman wishing her mother's day she must be mother or wife of the guy.
How Old is George The Monkey?
Georgie, the monkey, is currently 12 years old.
He passed away at the age of 12 on June 7, 2021, due to anesthesia.
On one of his TikTik videos, he was wished a happy birthday on May 23. Precisely, He was born on May 23, 2009.
There is a video of his 12th birthday on his Instagram page.
Which species is George The Monkey Species?
George is a black-capped capuchin Monkey.
It is also known as tufted capuchin, brown capuchin, or pin monkey. This type of monkey is a New World primate from South America.
The scientific name of the species of Georgie is Cebus apella.
Learn George The Monkey's Story
Georgie is the star of @heresyourmonkeycontent and receives fan mail from all over the world.
He has captivated viewers with his quirky videos and quick reflexes. Georgie's favorite goodies are snacks of dried fruit and nuts.
He has become so popular that he promotes products with his discount codes and does pay personal shoutouts on the celeb video app Cameo.
He even has his monkey merch.