Was Einar Kidnapped and Beaten To Death? Girlfriend Alexandra Torgrip On Instagram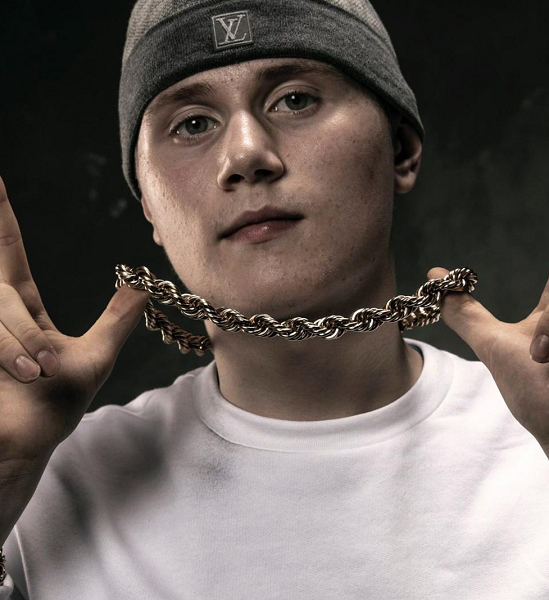 Einar got kidnapped by members of a criminal gang and rival rapper in April 2020. Was he beaten to death? Here is what we know about his death so far.
Einár, aka Nils Erik Einar Grönberg, was a Swedish rapper who started his career in 2018. His music genre is Hip Hop and is associated with the music label NS1. He has worked with several artists including, Hov1, Macky, Dree Low, Sebastian Stakset, Dani M, Greekazo, Jelassi, Aden x Asme, K27, and Adel.
Grönberg won the "Breakthrough Of the Year" at the 2019 Musikförläggarnas pris. His first solo single, "Gucci/Duckar Popo," received millions of streams on Spotify. In February 2019, his other single, "Katten i trakten," was at number one on the Swedish Singles Chart. Einár has released three studio albums, Welcome to Sweden, Nummer 1, and Första klass.
Was Einar Kidnapped and Beaten To Death? An Update
Einar was kidnapped in April 2020 by the rival rapper, Yasin, and the members of the criminal gang Varbynatverket. He was held at gunpoint, beaten, and tortured by the kidnappers for many hours, and they took pictures of him to post on social media.
Yasin was arrested and sentenced to ten months in prison on the charges of kidnapping. Einar's kidnapping and the trials of the offenders received international media attention. After the kidnapping incident, the rappare had protected his identity as he was living under death threats.
Einár was shot and killed in Hammarby Sjöstad, Stockholm, Sweden, on October 21, 2021. The news of his death or död was confirmed by the police at 12:45 am, reports US day News.
One of the biggest rappers in Sweden of the past 2 years, Einár, has died at 19 years old…

Rest in Peace🕊️ pic.twitter.com/H8fadB3EbV

— NFR Podcast (@nfr_podcast) October 22, 2021
The rapper was not beaten to death but was shot. Einár died at the age of 19 years.
Who is Alexandra Torgrip? More on Einar Girlfriend
Alexandra Torgrip is the girlfriend of rapper, Einár.
She is active on Instagram under the username @alexalexandras. Alexandra has more than 41.5k followers and 16 posts on the social media platform.
Einar Real Name and Shooting Video Here
Einar's real name is Nils Kurt Erik Einar Grönberg.
One can read about the rapper's bio and career details on Wikipedia and Wiki-bio pages.
He was born on September 5, 2002, in Stockholm, Sweden, and he grew up in Enskededalen. He was born to actress Lena Nilsson. Her film and television credits include Videoman, Modern i Sandhamn, Love and Happiness, and Kaspar i Nudadalen.
The police might get Einar's shooting video from CCTV footage, as the murder might have been caught on camera.