Who Is Dr Allyn Walker From ODU University? Professor on Leave After Defending Pedophiles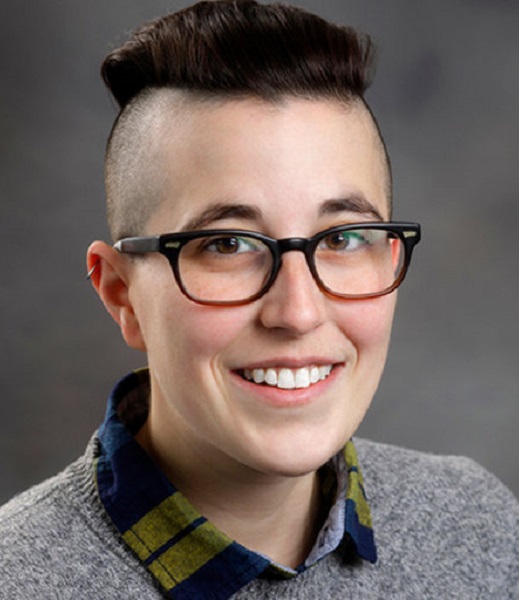 Dr Allyn Walker from ODU University claims that attraction to children isn't immoral. Read below to find why are they backing the pedophiles.
Old Dominion University has asked Dr Allyn to leave after their recent controversial comments. According to them, pedophiles can't help their urges which is why they shouldn't be considered immoral.
Indeed, Walker has received a stream of criticism from people worldwide. Interestingly, there were over 4 thousand signatures that wanted them to leave the institute.
Who Is Dr Allyn Walker From ODU University?
Dr Allyn Walker worked as an assistant professor at ODU. They had been serving the institute since July 2019.
#BREAKING: Dr. Allyn Walker's research on pedophilia and people who have a sexual attraction to children recently gained attention both in the local community and on the internet. https://t.co/jQZmRhChgS

— WAVY TV 10 (@WAVY_News) November 16, 2021
After the university's final decision, it has been confirmed that they will no longer serve as a teacher there. Several parents have called them a 'threat' after their recent comment that supports pedophilia.
According to their bio, Dr Allyn is transgender. As you have witnessed, they like to prefer they/them as their pronoun.
Reportedly, they have given a special term for the pedophiles - Minor Attracted People. Moreover, they have asked people not to ostracize them.
Furthermore, Dr Allyn has written a book that has destigmatized pedophilia. When they were promoting their new book, they suggested that pedophiles are not sex offenders.
Well, they have provided a solution to stop them from hurting children. They believe that providing them with childlike sex dolls will satisfy their needs.
Dr Allyn who was serving in the sociology and criminal justice department is currently on administrative leave. Reportedly, their comments have disrupted the entire campus.
Old Dominion University has placed Dr. Allyn Walker on administrative leave, effective immediately. pic.twitter.com/3fLz4aPOih

— Virginia Political News (@VaPoliticalNews) November 16, 2021
Professor Dr Allyn Linkedin Explored
Dr Allyn Walker has a LinkedIn profile. However, their biography hasn't been included on Wikipedia.
According to their profile, they completed their Ph.D. in Criminal Justice from John Jay College of Criminal Justice. From August 2011 to May 2017, they worked as a Program Associate for the Center for Court Innovation.
Later, they joined Penn State University in August 2018. There, they served as an assistant professor.
Moving on, Dr Allyn joined the University of Utah's Criminal Justice Center in August 2017. They worked as a Post-Doctoral Research Associate for two years.
Dr. Allyn Walker was placed on administrative leave from Old Dominion University in Norfolk, Virginia
Walker, who goes by the pronouns they/them, is the author of a book that tries to 'destigmatize' pedophilia pic.twitter.com/8mvSsdSR8T

— Space-reporter-news (@Spacereportern1) November 17, 2021
Dr Allyn Age: How Old Is He?
Dr Allyn Walker's age is 34 years old. But, we have no clue about their birthday and zodiac sign.
Moreover, we are trying to discover their net worth and fate in 2021. Most probably, their estimated assets are around a million.