What Is Dick Mabutt Train Meme? Meet Francis Bourgeois - The Train Guy on Tiktok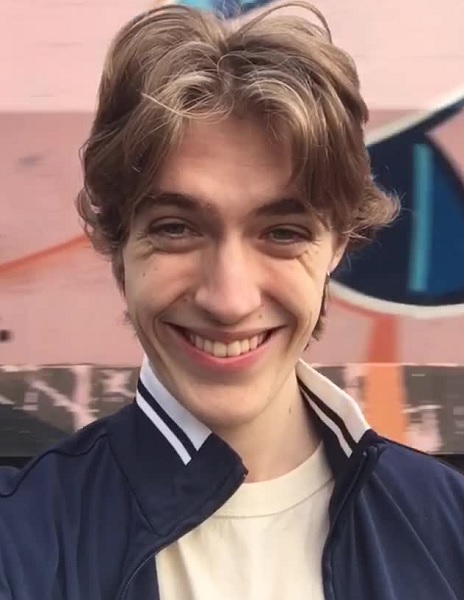 Francis Bourgeois, a TikTok sensation, named a train Dick Mabutt that rolls into Brighton Station. Here is a detail on the meme.
Francis Bourgeois has an immense passion for transporting. He came into a highlight for sharing his videos on the train over his TikTok.
From an early age, he develops his interest in trains. For this reason, he often shares facts about trains on his Tiktok videos.
What Is Dick Mabbutt Train Meme?
Francis Bourgeois named the train Dick Mabbutt that went viral on social media. There are lots of memes on the media that pop up every hour.
This my fave now oh man just look at him so happy next to a train called Dick Mabbutt 🥺🤧 pic.twitter.com/adsuuv7SjM

— ・𖤐*。𝕯𝖗. 𝕽𝖆𝖙𝖕𝖎𝖘𝖘 💉🐁。* 𖤐・ (@raty0303) October 26, 2021
Francis posted his video on a train where the reactions he gave were awesome. Many people loved his video, and lots of comments were there.
He posted that he was trying to spot a 73962 train named Dick Mabbutt for a year, and suddenly when it was there, he flushed with joy.
He got over 63K likes on his Instagram page regarding the video. On his Tiktok page, he has got more than 650K followers. He thinks all trainspotters are the same.
Francis compared how earlier traditionalists sat with their pen, pad, and paper but now the young generation upload videos which, is a new movement.
You can follow him on his Instagram page with the username @francis_bourgeois43. He has 313K followers over 44 posts. His TikTok handle is @francis.bourgeois.
He has got 664.9K followers and accumulated 13.8M likes. He looked happy in his photo with Dick Mabbutt with his thumb up.
Meet Francis Bourgeois
Francis Bourgeois is 21 years old man basically from London. He is pursuing his degree in engineering at the University of Nottingham.
He is a train lover. He appeared on ITV's This Morning this month, where he discussed his contents. He told during the interview that he loved train as a child.
He was fascinated by train stems since he lived at London's Willesden Junction during his childhood. He loved the comments that he read; his video made their day.
The Train Guy on Tiktok
Anyone who waits for something for a long time and finally finds it must be overwhelmed. Similarly for Francis, when he found his Dick Mabbutt, he was overjoyed.
He said he awaited the train for a year, and it didn't disappoint him. And his joy also didn't disappoint his fans and followers. Everyone enjoyed his reactions.
He mentioned that he was staying extra late just to see the train at the station. He said, "What a beautiful locomotive she is," and added, "This is a treat."