Darby Allin Abuse Allegations: Cora Jade Viral Tweet Goes Missing, What Happened?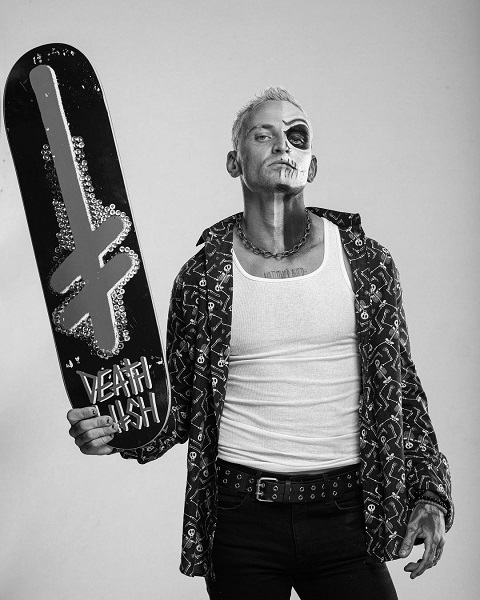 Darby Allin abuse allegations have brought shocking waves on social media.
Samuel Ratsch aka Darby Allin is a world-famous professional wrestler competing in the AEW. Moreover, he had represented Evolve in the World Wrestling Network.
Earlier, he used his stage name as Darby Graves. In 2021, he was ranked no. 14 by Pro Wrestling Illustrated amongst the top 500 singles wrestlers in the world.
Everything To Know About Darby Allin Abuse Allegations
Darby Allin had reportedly abused Hawlee Cromwell mentally as well as emotionally. She had spoken about the matter back in 2020.
The hardest thing I've ever written. #speakingout pic.twitter.com/B5sAmiuvUO

— Hawlee Jolly Christmas 🎅🏻 (@Hawleeasaur) June 18, 2020
However, at that time, she didn't mention whom she was referring to. But, in August 2021, she revealed that the person who abused her was Darby.
Reportedly, she felt terrible after Allin's fans called her "a liar". Reportedly, she didn't care anymore as she had had enough.
Moreover, Hawlee mentions him as a "terrible person". Indeed, she is never going to forget the things he did to her.
Furthermore, she has accused the professional wrestler of sexual assault. She believes that if someone tries to force you towards sexual acts then, it is RAPE!
Well, Darby has neither been arrested nor charged for the incidents involved. However, the internet has exploded after Cromwell revealed him as the abuser.
Moving on, the AEW star hasn't responded to any of these accusations yet. But, some celebrities have mentioned him in multiple social media posts.
Kinda surprised that @WhatCultureWWE didn't report on Hawlee Cromwell speaking out against Darby Allin. Also kinda weird to see his face in one of their other videos today, but maybe that one was edited before she spoke up. (1/5)

— Nisha Addleman (@YogicAmnesiac) August 9, 2021
What Did Cora Jade Say? Viral Tweet Explained
Female wrestler Cora Jade has responded to Hawlee Cromwell's abuse accusations on Darby Allin. Her recent tweet has gone viral over the past few days.
According to Wrestling News, everything started after a fan wished for a skateboarding match between Allin and Jade. Shockingly, both wrestlers responded to his message.
First of all, Allin revealed that skateboarding is one of the most important parts of his life. Additionally, he tagged Jade claiming that he didn't want to be a fake character on TV.
Well, the latter didn't hesitate to hit back at Darby. Even she tweeted claiming that being a good person without having allegations is a huge part of her life.
Indeed, these tweets were examined by their respective fanbase. As of now, both of the posts have been deleted.
This is why Darby Allin and Cora Jade are trending. pic.twitter.com/XHDmGKmnUX

— Wrestling News (@WrestlingNewsCo) December 17, 2021
Where Is Wrestler Hawlee Cromwell Today?
Wrestler Hawlee Cromwell used to date Darby Allin years ago. Most probably, the former couples dated back between 2016 and 2017.
Today, Hawlee describes herself as a "fire thrower". Often, she posts her life updates on he official Twitter account, @Hawleeasaur. She has over 6.2 thousand followers on the platform.
After their relationship, Darby got married to Priscilla Kelly. But, the pair announced their divorce on August 10, 2020.