REVISIT: What Happened To Cassie Bjorge and Boyfriend Johnny Rider? Murder Update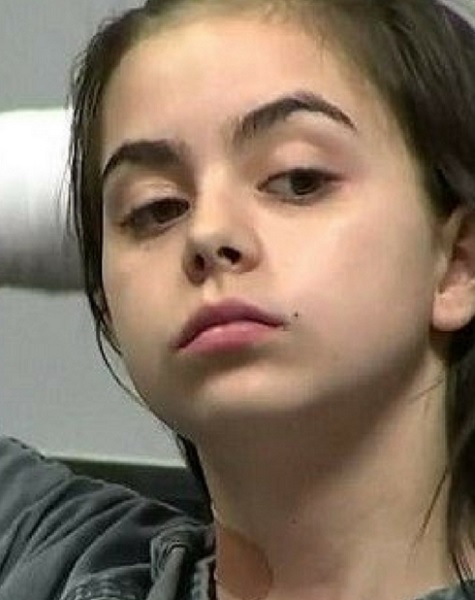 Cassie Bjorge and her boyfriend Johnny Rider were convicted of murdering her grandparents. REVISIT The case of 2017, here are all the information.
Cassie Bjorge and her boyfriend Johnny Rider killed her grandparents, who were both 63 years of age, at their home in Lawrenceville as per the press release.
Cassie confessed that she along, with her boyfriend, killed her grandparents Wendy and Randall. They had further plans to kill other family members as well.
REVISIT: What Happened To Cassie Bjorge and Boyfriend Johnny Rider?
The teens allegedly murdered Cassie's grandparents. They planned further to kill Cassie's mother and Rider's sister, and her boyfriend.
17 y/o and her boyfriend charged with #DoubleMurder of her grandparents. #Bjorge #CassieBjorge #JohnnyRider https://t.co/IwgodpZ6kI pic.twitter.com/ZYNaqPbbTY

— Cailin O'Brien (@CailinGDP) April 13, 2017
After they killed her grandparents, Cassie was texting her family, pretending to be Wendy as they were worried about them. They left the dead bodies of grandparents at home.
As per their plan to kill Rider's sister and her boyfriend, Rider immobilized his sister and her boyfriend using pepper spray. Before doing so, he confronted his sister.
Rider started beating his sister's boyfriend with a bat and, Cassie attacked Rider's sister. They managed to escape which, led Cassie and Rider to get caught.
The Gwinnett County Police department tracked them down. When the police caught them, it was more than a week after they committed a murder.
As per some articles on them, the teens tried to self-inflict injuries but, they were both found alive. Cassie's parents, Sterling, and Mannings confirmed she had been problematic.
They said she had long juvenile history and, she was dropped out of school and was on probation on February 2021. Her court appearance was on April 2021.
More On The Murder Case - Update
Cassie confessed that along with Rider, they beat her grandparents with a hammer, tire iron, and a baseball bat. They cut their throat with butcher knives.
Rider attacked the grandfather of Cassie and, she dragged her grandmother to her bedroom with duct-taped her. They kept the dead body at home for a few days.
With the dead bodies upstairs, they invited their friends for a party with smoke pot. They sealed the interior door with caulk to avoid the odor of decomposing bodies.
Know The Age of Cassie Bjorge
Cassie Bjorge was 17 years old at the time of the murder back in 2017, which makes her 21 years of in 2021. However, her exact birthday is not known.
Georgia teen Cassie Bjorge, and her 19-year-old boyfriend, Johnny Ryder, suspected of killing her grandparents: https://t.co/lvKhllJjke pic.twitter.com/VjApau0Hd8

— Heavy.com (@HeavySan) April 9, 2017
Her boyfriend was 19 back then and is currently on his 21 of age. They had planned to kill Cassie's mother and Ride's sister, and her boyfriend.
While Cassie confessed her crimes, as per the police, Riders stayed silent about his part of the crimes.