Brittish Williams Husband and Baby Daddy Lorenzo Gordon - Why was She Arrested?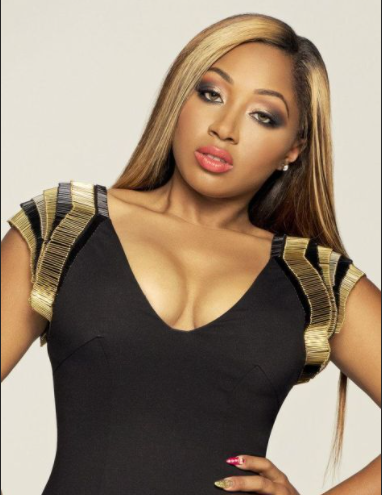 Brittish Williams was married to her husband and baby daddy Lorenzo Gordon. We have more on the recent arrest of the reality star.
Brittish is a celebrity wife who appeared in the third season of Basketball Wives LA in 2014. She was intitally married to a basketball player, but the two have since got divorced.
Who Is Brittish Williams Husband and Baby Daddy Lorenzo Gordon?
Lorenzo Gordon is a former basketball player who played as a power forward for Ramat Hasharon in Israel - National League Play-Downs.
The two were married for some time and even had a daughter name Dash Dior Gordon. Since they got separated, the two have been brawling on the internet for petty reasons.
The ex-couple can be found throwing shade at each other via different social media posts. Before going their separate ways, the couple even went to a Marriage Boot Camp to work on themselves but ended up separated anyway.
'Basketball Wives' Star British Williams Facing Fraud Charges in St. Louis - https://t.co/dwR3JEFV3U

— вяιαи (@VH1iNFO) October 8, 2021
Lorenzo was born on May 16, 1983, in Missouri and had six foot seven inches.
People's interest in Lorenzo and his whereabouts has increased after his ex-wife was arrested on fraud charges. Lorenzo has not been reached to comment on the situation as of yet.
Why Was Brittish Williams Arrested? Charges
Brittish Williams was arrested Thursday on the charges of misuse of Social Security numbers, bank fraud, and false statements to the IRS.
The charges were first indicted upon her on September 22, and the arrest was made recently. The accused pleaded not guilty to the charges, and the case is under investigation.
Besides, she is also accused of three charges of wire fraud and three charges of aggravated identity theft.
Basketball Wives Star Brittish Williams Fights Husband Lorenzo On IG! (Video) https://t.co/KLUwTtxnyo pic.twitter.com/sJnGYWHBmc

— VIPortal INC (@VIPortalINC) October 28, 2020
The prosecutors claimed that Williams used false Social Security numbers for loans, lines of credit, and other funds from financial institutions. Further, in 2018 and 2019, she used four checks ranging between $4,500 and $5,800 into accounts and withdrew the money before the checks bounced, and the banks realized they were fraudulent.
Is She in Prison?
Brittish Williams has pleaded not guilty to the charges and maintains that she has been targeted. Since the investigation is ongoing, no, she is not in prison.
New in EDMO: Brittish Williams from the TV show Basketball Wives charged with 18 counts including bank fraud, wire fraud, and identity theft. https://t.co/OJ4A8Odj3F pic.twitter.com/wvSplURGMo

— Rob Romano (@2Aupdates) October 7, 2021
Her lawyer, Jason Korner, explained that she would fight against her claims and prove her innocence, and she has just been a target because of her stature.
She is supposed to appear in court in a year for further investigation and defense.