Who Is Brian Jeffrey Raymond? CIA Employee Accused Of Sexual Assault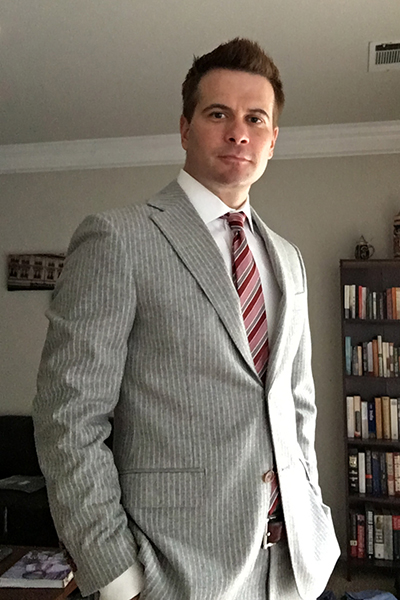 The FBI has announced that Brian Jeffrey Raymond, who was recently pleaded guilty to sexual assault, is a former CIA employee.
Brian faces life in prison after he admitted his crime to the federal. The investigations have revealed that he has sexually assaulted at least 24 women in the past 14 years.
Furthermore, hundreds of nude photographs and videos were found on his devices. Also, the women from his devices say that they don't remember anything after they meet him. He seems to have drugged his victims.
Who Is Brian Jeffrey Raymond?
The sexual predator, Brian Jeffrey, was arrested on October 9, 2020. He had left his job without any proper reason and was hiding in his parent's house.
FBI spokesperson Samantha Shero has confirmed that Brian was previously working for the CIA. However, she declined to give further information regarding his postings.
In July 2020, Brian pleaded guilty to two sexual abuse. But as his records got traced, he seems to have assaulted at least 24 women. The Federals have also urged if any woman is harmed by him in the past then, to come forward and help the Investigations.
U.S. Embassy Staffer Who Drugged, Molested Women on Video Was in CIA, Feds Say https://t.co/Up7XglJcRt #SmartNews

— Lucifer (@MorningStar6669) October 26, 2021
CIA Employee Brian Jeffrey Raymond Age
The former CIA Employee, Brian Jeffrey Raymond, is 45 years old. Further details regarding his nationality and family members are currently under evaluation.
Some 500 photographs of partially and completely naked women were recovered from Brian's phone. In some of the photographs, he is seen touching their private body parts as well.
Brian passed over ten polygraphs before finally admitting to all of his crimes. He has had worked for the CIA in at least six different nations.
What Were Brian Jeffrey Raymond Arrested Charges?
Brian Jeffrey Raymond is pleaded guilty to sexual assault and for carrying illegal drugs. Furthermore, his sentencing is scheduled for February 7, 2022, in the United States District Court.
Brian, who speaks fluent Spanish and, Mandarin met many of his victims on online dating sites. In 2020, a woman was screaming for help from Raymond's balcony in Mexico City. And his records state that he was, in fact working, for the CIA in Mexico at that time.
The #FBI continues to seek potential victims and information about serial sexual offender Brian Jeffrey Raymond, who pleaded guilty to sexual abuse: https://t.co/uK5WSs8WTl

— FBI Washington Field (@FBIWFO) October 25, 2021
During questioning, the woman said that Brian gave her drugged food and drinks. And afterward, she didn't have any memory of what happened to her.
Similar cases are found with other victims as well. He has also admitted that he has filmed and taken photographs of women while they were unconscious.