Who Is Bitsy Brennan? Racist Assault Allegations, UBS Financial Services Employee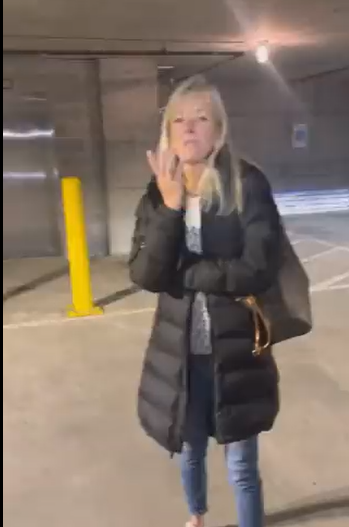 Bitsy Brennan is a UBS financial services employee who is currently on the news for a racial assault on the parking permit auditor guy. Read the full article to get to learn both sides of the story.
A video of a mother and son racially targeting a black parking permit auditor and harassing him by asking what he was doing in their apartment's parking lot has gone viral on social media.
Everyone is criticizing such ill-mannered behavior of the mother and son duo. Continue reading to learn more about the incident.
Who Is Bitsy Brennan?
Bitsy Brennan is one of the employees from UBS financial services. She is currently in the news for assaulting a black man with his son Edward Brennan.
According to her Facebook profile, She graduated from the University of Alabama. Nothing specific is available at this time; however, we will provide you with additional information on the UBS employee as soon as possible.
You can watch the full story behind the incident here.
Though the mother denied any of these charges, we can see the video uploaded online to clear our confusion.
People are disgusted to see such activity coming from a well-educated family.
— Karen (@crazykarens) November 29, 2021
What Are Bitsy Brennan Racist Assault Allegations?
Bitsy Brennan was accused of racial assault by Johnny Martinez, on Saturday, Nov 27. According to Martinez, he was checking for car permits in the River House apartments in Nashville on Saturday, after 8 p.m., when he was approached by the "Bitsy" and her son in the parking garage.
Martinez writes, "While performing routine parking audit for my employer in the apartment, I was approached by the duo near the elevator. They stooped and didn't even hesitate to ask me "How did you manage to get in here? you don't deserve to be here.
Though Martinez claimed that he was just doing his job, they demanded to see his identification, provoking him to pull out his camera and begin filming.
The recording of the film has gone viral over social media, slandering the name of UBS employee.
Karen & Son ASSAULT an Innocent Black Man Working & Call the Police ON HIM. pic.twitter.com/wEftd20V9h

— Karen (@crazykarens) November 29, 2021
Martinez stated that he filed a police report and intends to file charges against the mother and son.
More On UBS Financial Services Employee Bitsy Brennan
The job of a UBS financial services employee is currently on the verge of being terminated.
After slandering the name of the financial company as well as her own, it's only a matter of time before Bitsy is fired for her inconvenient behavior.
However, no one including Bitsy Brennan and UBS financial service company has responded to the incident and clarified the matter.
As a result, they have become the target of public hatred and contempt.