Obituary: Bill Staines Death Cause and Illness - Wife Karen Staines and Family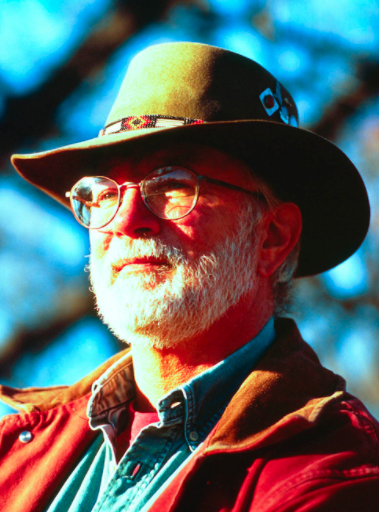 The news of popular American folk musician Bill Staines's death has broken the hearts of his fans. Explore more on his illness.
Bill Staines is a singer-songwriter from New Hampshire who wrote many songs throughout his career and recorded children's songs has unfortunately passed away from an incurable illness.
Bill, who began his professional career in the early 1960s in the Cambridge area, won the National Yodeling Championship at the Kerrville Folk Festival by 1975.
Obituary: Bill Staines Death Cause- How Did He Die?
The legendary singer's death news, Bill Staines has caused an unparallel void in many of his fans' lives. The devastating illness of cancer is the cause of his untimely death.
We are devastated to hear the news and are mourning his death. Our prayers go out to him, and we sincerely hope that peace finds him and his family during this difficult time. 
More sad news in the folk music world…Folksinger Bill Staines has passed away from cancer. Please consider contributing to his Go Fund Me campaign to help pay for his final expenses. Prayers to his family. Thanks for all the beautiful music, Bill! ❤️https://t.co/7HecAVzwUF

— Acoustic USA (@acousticUSA) December 5, 2021
He gave us many hit songs like Bridges, Crossing the Water, A Place in the Choir, Child of Mine, River, Sweet Wyoming Home, The Roseville Fair, and many more.
He has performed about 200 times a year and appeared on A Prairie Home Companion, Mountain Stage, and The Good Evening Show.
He used to tour nationwide so that we could hear his soothing voice and disappear into the abyss of purity.
Bill Staines Illness: What Cancer Did He Have?
Bill Staines suffered from prostate cancer, deadly cancer that will destroy your body. He had done a series of tests, and it had turned aggressive and spread to his body.
His energy and stamina had drowned to the point where he could not physically do a concert. So he decided to retire from performing and traveling. 
One of my greatest USA folk heroes, Bill Staines, is announcing his retirement. He has performed for so many years he's on his 2 million miles of touring. Sadly. his letter to us all here. We will play his songs on VOBB radio/Wed Dec1st @VoiceofBonneBay https://t.co/5XUDNk2Kq7 pic.twitter.com/M5AyeN21cC

— Musicwithmike (@musicwithmike) November 30, 2021
The circumstances had become so bad that he canceled all the performances he had going on and focused on him getting better.
But he sadly succumbed to the disease and passed away.
Bill Staines Is Married To Wife Karen Staines: Explore His Family
Bill Staines's wife is Karen Staines. Karen is the supportive spouse who was there for him in time of need.
The family lived in Rollinsford, New Hampshire, with their son, Bowen, a folk singer, just like his dad. They also stayed with his springer spaniel, Andy, who appeared on the cover of his album Old Dogs.
RIP Bill Staines 🙁

I never got a chance to see him live. https://t.co/qJH9VpPRg7

— Nur Hussein (@nurhussein) December 6, 2021
Bill's memoir, The Tour: A Life Between the Lines, was published in 2004.
He was left-handed and played a right-handed upside-down guitar with the bass strings on the bottom. Thus he has perfected his fingerings and picking style.
His net worth is estimated to be approximately $1.5 Million. His earnings are attributed to his career as a singer-songwriter.