Amrapali Gan Onlyfans CEO Age: Her Salary Net Worth Details With Husband And Married Life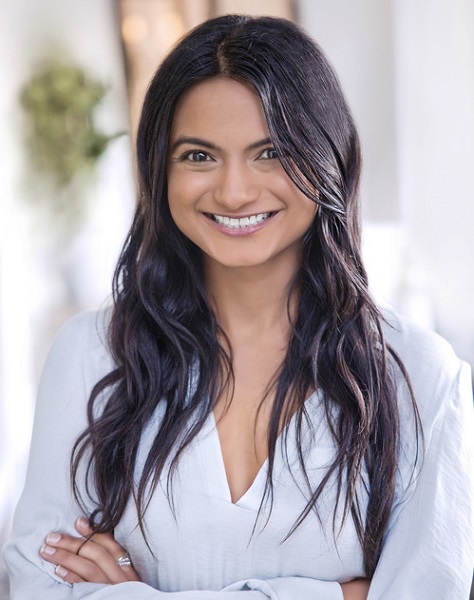 Amrapali Gan has become the CEO of Onlyfans at a relatively young age. What is her salary as the new CEO?
Ami Gan, aka Amrapali Gan, is the new CEO of a subscription platform for adult content-creators OnlyFans. The founder, Tim Stokeley, stepped down as the Chief Executive after a rough tenure.
Gan worked as the Marketing and Communications officer at OnlyFans for more than a year before getting promoted as the CEO. Tim will remain in the company as an adviser.
What Is the Age Of Onlyfans CEO Amrapali Gan?
Amrapali Gan's age is 36 years old.
OnlyFans refused to make Ami available for an interview to talk about her new position and plans for the company. She also has an OnlyFans profile, where she shares pictures of dogs and vacations, reports The New York Post.
Amrapali is not on Wikipedia. She does have a LinkedIn profile that details her education and work experiences. One can read about Gan's bio in recent news articles. She earned her A.A. in Merchandise Marketing from FIDM.
OnlyFans founder is replaced by firm's marketing chief Amrapali Gan https://t.co/aLuKlXZjzG

— The Independent (@Independent) December 21, 2021
The OnlyFans CEO went to the California State University, Los Angeles, to earn her B.A. in Public Relations and Organizational Communication. She has a Certificate in Entrepreneurship and Entrepreneurial Studies from Harvard Business School Online.
Gan was associated with PepsiCo in 2007 as she was a part of their Marketing Leadership Program. She worked as an Account Executive for Phyllis Klein & Associates, Public Relations, from 2008 to 2010. She still works as a Consultant for Arcade Agency.
Amrapali Gan Salary And Net Worth Details Revealed
Amrapali Gan's salary as the new CEO is yet to be revealed by the company.
Gan started working for OnlyFans in September 2020 as their Chief Marketing and Communications Officer.
Ami worked as an Editorial Manager and Digital Marketing Manager for My Fashin Database, Inc. She has also worked for big companies such as Red Bull Media House, Quest Nutrition, Cannabis Cafe, and Lowell Herb Co.
OnlyFans Chief Marketing and Communications Officer Amrapali Gan is taking over as CEO effective December 21. https://t.co/GOF5BGpUSn

— Observer (@observer) December 21, 2021
Gan's net worth might be in the millions as she is the CEO of a company that made over three billion in 2021.
Who Is Amrapali Gan Husband? Married Life Explored
Amrapali Gan is not yet married, and she does not have a husband. She has not revealed the details of her dating life and boyfriend to the media.
Gan does not seem to be active on social media platforms, such as Instagram, Twitter, and TikTok. However, she has an OnlyFans profile, where she is quite active.