Who Is Amanda Martinez Temple Texas? Woman Accuses Assault After Finding Plastic in Soup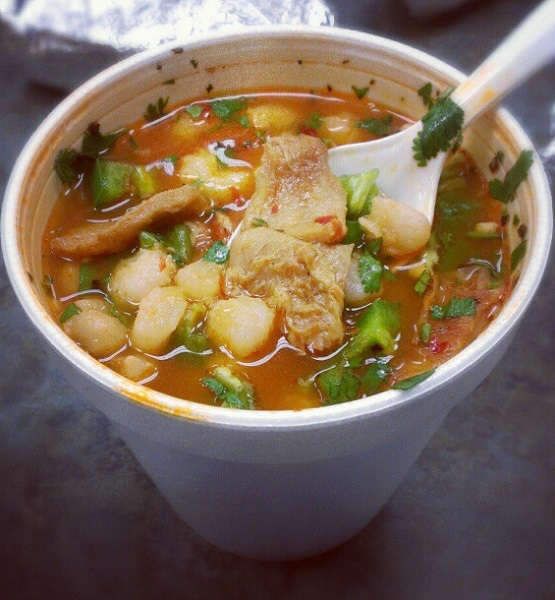 Amanda Martinez from Temple Texas threw a soup at the restaurant cashier after finding plastic in the soup. Stay with the article to find out more about Amanda.
Martinez found plastic in her soup and created a scene at the restaurant. The cashier, Nelly, offered to refund or give her a new soup, but Amanda threw the warm soup on her face. After the incident, Amanda ran away as fast as she could, but the restaurant staff and other customers managed to capture her pictures and the car number plate.
A CCTV footage from the incident was released on social media platforms such as Twitter and Reddit. The cashier uploaded two TikTok videos explaining the incident and what happened after that. She thanked the restaurant staff and several other customers who helped her after the Temple Texas soup assault.
Who Is Amanda Martinez Temple Texas?
Amanda Martinez called the restaurant to complain that her soup was so hot that it melted the plastic lid into the soup. The cashier apologized to her, offered her a refund, and tried to get her an alternate or free meal. Amanda did not want to hear the cashier and started yelling and cussing at her and the kitchen staff.
Martinez lives in Temple, Texas, and her age might be in the early 30s.
" Temple, Texas - Customer finds plastic in her soup. Cashier offers a refund or new soup and then…"
by Ace-Ventura1934, November 09, 2021 at 04:57AM#publicfreakout #news

— PublicFreakoutreporter (@PubFreakreport) November 9, 2021
Woman Finds Plastic in Soup: What Happened?
Martinez then came to the restaurant and began screaming and cursing at the cashier, Nelly. She did not ask for a refund or any free meal and just wanted to scream and complain. The cashier asked her to leave, or she would call the police.
Nelly was still trying to help Amanda when she decided to grab the hot Menudo soup and throw it at her face. The soup was still warm, and the spices burnt her eyes, and her nose started bleeding.
The incident occurred on November 7, 2021, in the afternoon at around 1:19 pm.
Looking at the CCTV footage, it did not look like she cared about the food or the plastic. Amanda just wanted to do something to make her feel justified, which is why she threw the soup at the cashier. She did not want it to be resolved, but rather just wanted to react.
Amanda Martinez Accuses Assault: Is She Arrested?
The cashier called the police after the incident. Amanda is facing charges for assault and her behavior at the restaurant.
The authorities have not revealed the details of Martinez's arrest and charges to the public.
@bummynelly

Quick part 2 since people kept asking why nobody helped me 😭